We have that one person (or more) in our life who loves to travel. Finding suitable and practical gifts for travelers can be challenging. Don't worry we are here to help you find the perfect gift in your budget, making their trip more comfortable and easier. At al giftcards, we have always offered the ultimate gifting experience for you and today will be no different.
This list complies of practical gifts for travelers that are convenient, multiuse, and lightweight! So that they have no excuse to not use the said gift. Right now, the traveling experience is hindered due to the ongoing pandemic, but it certainly didn't hamper the spirit of exploring. The gift guide is molded to suit traveling through the pandemic as well. We hope they travel safe and stay safe, you can say the same to them with stay safe gift cards.
Perfect gifts for travelers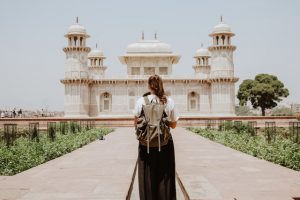 Are you ready to unlock the adventure? (for your friend, of course.) Who knows someday you might just buy it for yourself. Without further ado, let's dive right into it!
1. Luggage carriers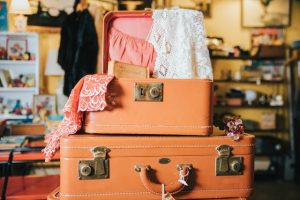 Baggage fashion has evolved and those who travel a lot, need to be on top of that fashion game! We are talking about the trendiest handbags, clutches, luggage carriers, and backpacks, which are fashionable and practical gifts for travelers. There is absolutely no shortage of bags in the market, if you can't choose, you can rely on gift cards. The personal preference, aesthetic, and usage is matched with the use of gift cards. For baggage options, you can always add Caprisa gift cards to your cart.
One of the best things about Caprisa gift cards? It comes with a year-long validity from the time of purchase. So, even if your friend forgets to use it before a trip, we are sure they will use it before another trip!
2. Masks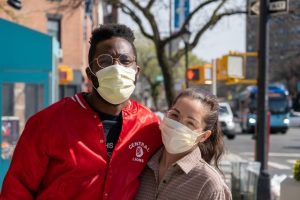 Masks are the staple for traveling right now. Aside from the very obvious reason of the global pandemic, masks are actually a travel essential on its own. We are sure it was and will be necessary for a traveler's life. It may seem like a comparatively small gift, you can include a face mask in the essential kit for them. More point if you add a personal touch to it, a handmade attempt or an embroidery sewed on.
3. Power Bank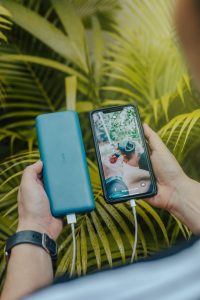 Rescue to their devices and the memories, don't let their phone die in a foreign land. Power Banks are simple and thoughtful gifts for travelers. It has one function and that is to make sure that they feel relaxed and secure even if they don't find a power outlet. It doesn't cost very high and on top of that, it is lightweight and portable, so your loved ones can fit it even in their pockets or backpacks!
4. Scratch Map
Scratch maps are a unique way to remember where they have traveled and whether they can achieve their dream of traveling all over the world by clearing the map. If you haven't heard of it yet, which I doubt, it is not like the regular maps. Scratch Map are wall maps (they comes in small sizes as well0, they generally have a top gold foil layer. You just have to scratch off the places you have visited and you will be greeted with colors and geographical details of the places below. A fun way to show them their next stop and feel proud of the places they have been to.
5. Sanitizer box
Mobile phones stores more than just memories, they can be home to a variety of bacteria and germs. As we have them on us for the entire day out in the open also implies that the cellphones as much bacteria as we have on our body. We take showers, what if you could a personal shower to your phone? Much better, a UV light one. According to a study, germs can stay active on the surface of your phone from two hours to nine hours like any metal.
For anyone who is traveling, this can prove to be a lifesaver and personal hygiene essential. They can even sanitize the keys, wallets, watches, etc. As the box is lightweight and easy to carry, it can serve as an accessory box, when not in use.
6. Tickets to shows and attractions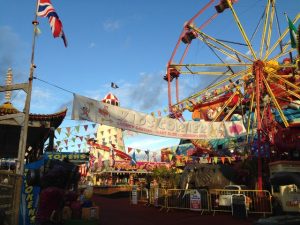 The shows and attractions are the heart of any trip. You could help them discover hidden activities and experiences. Traveling is an experience on its own filled with fun, happiness, and enjoyment. There's no time to waste looking for what the place is offering. A curated list of activities, attractions, and tours of the top destination, that's what you will find at TicketsToDo. 
Not just that you can save a couple of dirhams by booking online and availing discounts from TicketsToDo.
7. Sturdy Water bottle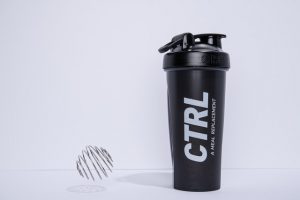 Hydration is important while traveling. Unfortunately, drinking water is something everyone just tends to forget in the excitement. Water helps the body process the other beverages that the human body consumes.  A sturdy bottle will remind them to take water regularly. Plus point, they can't forget it somewhere cause it's a gift. What could be simpler or clever gifts for travelers?
8. Cameras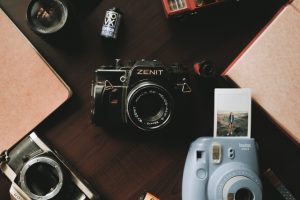 The camera seems like an obvious choice, though it might cost a little more than others. Smartphones boast about higher picture quality and easy access, but can you compete with the wholesome feeling of documenting every special moment of the trip? In technicality, DSLR has a much higher resolution compared to smartphones. Cameras can be modified with different lenses for specific shots.
Wish your loved one, a safe trip from our side as well. We hope they have a great trip! Don't forget to check our other blogs and the best e-gift cards in the markets.