Planning on gifting shoes? Look no further! Cause we are here! Excellent choice on your part. At al giftcards, we always aim for the ultimate gifting experience. Today, we will be helping you to get the right shoes, from brands that specialize in shoes, only shoes.
No one can have enough pair of shoes, everybody loves them! But the style and size can make a difference in your choice. That's where our gift cards come into play! We bring gift cards that can be used online or in-store. If they want to try those shoes and then buy them, it's their choice. It's that easy! Now let's see what you need to know about gifting shoes.
Why should you be gifting shoes?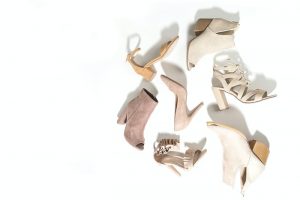 Whoops! We know you have already heard about various superstitions around gifting shoes. Let us tell you one simple thing, forget them. Shoes can be an amazing gift option and we are here to tell you why. Let's get into finding the perfect pair of confidence for the lucky recipient.
Easy on the budget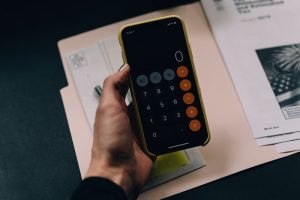 Gifting shoes makes it easy on your wallet. If you don't want to bust your savings on one item and have a dedicated budget, it will help your plan more as well. You can choose good quality and affordable shoes for daily wear. They will remember you with every step they take!
Practical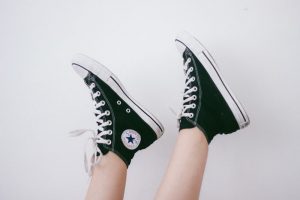 Practicality is the very obvious reason for you to gift shoes. Mugs, decorative items, and even socks may end up in a corner after a few months. But! Shoes will always be used, for different occasions or daily wear.
Everybody loves them!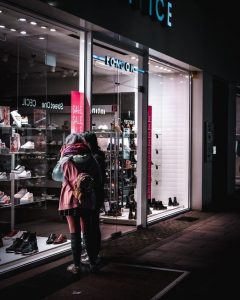 Men and women both can love shoes. You can put gifting shoes as another option in your gifting arsenal. As you know, finding a gift for men is hard as it is. Watches and perfumes carry superstitions as well, clothing items may not fit and honestly, you never know if they actually like it. Gift them a versatile pair of shoes and you can actually see them wearing them!
The same goes for the girls, each pair can set her mood and make or break her OOTD. If you don't know much about shoes, you can give them gift cards and they can choose for themselves.
Fashion Statement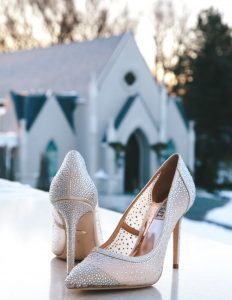 If you look at someone's shoes, you can automatically tell how good their dressing sense is. It's low-key the point where the eyes first go, subconsciously. The defining piece makes a statement and level up the OOTD!
Every piece of outfit contributes towards the style. The shoes can be the deciding factor. For some, the shoe is the fashion statement, they even build their outfit simple to draw attention to their shoes.
After everything, there is actually no hard and fast rule of buying or wearing statement shoes. Sometimes, they just want comfort over a flashy number.
Unlimited choice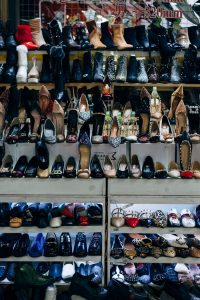 Clothes and shoes are maybe the only gifting options that have an infinite choice! If we start naming every shoe type, this blog may not be enough. Combine it with the color, pattern, and design options, it's unbelievable. Among that, the price range varies and it can accommodate anyone's budget. That's a steal!
Which brands do you have to look for?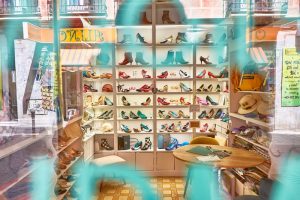 Now that we have established the idea of keeping superstitions away and locked out, let's talk about where you could check for shoes. As we mentioned earlier, you can buy and gift e-gift cards to the recipient. They can use it online or use it in the store if there's one available.
We, at al giftcards, found online all shoe retailers who cater to a diverse range of footwear styles. Focusing on only brand and quality, these stores will make gifting shoes, an overall good gifting experience for you and the recipient.
Where to find the best giftcards for shoes?
ECCO
ECCO is the place you go for comfort footwear. They are considered a global leader in innovative comfort footwear for men, ladies, and kids. They were founded in Denmark in 1963, providing a street-ready statement style to everyone! Go for high fashion comfort!
Kurt Geiger
Kurt Geiger is a British footwear and accessories retailer. They have 70 stores and 170 concessions within several department stores. In UAE, they have valid and redeemable gift cards across all the collections.
Le Confort
Le Confort is the relatively new footwear site in the Middle East. You will mostly see European inspired designs with a regional influence. The Middle Eastern sense and style for comfort can be visibly noticed. You can be gifting shoes from modern classics to everyday styles for both women and men, and you can find it. In addition, every collection features a range of footwear with matching handbags and small leather accessories to choose from.
ShoeMart
ShoeMart is known as one of the largest footwear and accessories retail chains in the GCC region. ShoeMart isn't just a website that deals in footwear, they also build a community for shoe fetishists who are brand conscious and always on the lookout for the newest possible designs.
Steve Madden
Steve Madden is a shoe luxury brand that is here to stay! Steve Madden was born in 1958 in Queens, New York. An American shoe designer who made a company under his name. Such a boss!
As a luxury brand, Steve Madden's shoes are expensive and might be out of budget, even for the enthusiasts. This is where Steve Madden gift cards come in handy.  Gift these e-giftcards to your loved ones and get them the exclusive footwear they deserve.
We hope you have a great shoe shopping and gifting experience! You can follow us and our blogs to get the hottest deals, offers, and discounts on e-gift cards!