Eid al-Adha 2023 will be celebrated on Tuesday, June 27, in the UAE. As the festival approaches, seize the chance to demonstrate your thoughtfulness by offering meaningful gifts. If you seek budget-friendly Eid al-Adha gift ideas, we have you covered. With al giftcards, you can discover an array of thoughtful gifts that fit within your budget. But first, let's delve into the details of this sacred festival.
Now enhance your gifting experience with al giftcards. With our broad range of gift cards, you can let your loved ones make their own choices, saving yourself the anxiety of them not liking your gift. Enjoy a stress-free and enjoyable gifting journey with us.
Why is Eid al-Adha celebrated?
Eid al-Adha, also referred to as the Festival of Sacrifice, is a celebration that honors Prophet Ibrahim's obedience to God. It recalls the moment when he willingly prepared to sacrifice his son. However, before the Prophet made the sacrificed, God substituted a lamb for the sacrifice. This event holds a symbolic significance, faith, and the value of submitting to the Divine will. Additionally, Eid al-Adha also marks the culmination of Hajj, the annual pilgrimage to Mecca in Saudi Arabia.
When is Eid al-Adha 2023?
The lunar calendar determines the changing date of Eid al-Adha each year. The UAE anticipates celebrating Eid al-Adha on June 28, 2023. The official announcement of the holidays for Eid al-Adha 2023 in the UAE has been made based on the Islamic Hijri calendar. According to the FAHR, the holidays will start on Dhul Hijjah 9 and end on Dhul Hijjah 12.
How do people celebrate Eid al-Adha?
People usually celebrate Eid al-Adha by attending communal prayers, performing animal sacrifices, and sharing meat with loved ones. They also engage in acts of charity and kindness. Families also come together, exchange gifts, and enjoy festive meals during this time.
Related article: Gifts for art lovers that are sure to impress
Budget-friendly Eid al-Adha gift ideas to show your thoughtfulness
1. Personalized Islamic wall art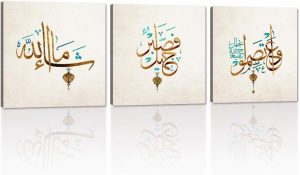 Personalized Islamic wall art is one of the best Eid gift ideas. You can choose a beautiful calligraphy piece featuring verses from the Quran or opt for a custom design. This gift brings beauty and spiritual inspiration to their home. They will cherish this thoughtful gift for years. Consider the recipient's taste and preferences while selecting the design and colors.
2.
Personalized prayer mat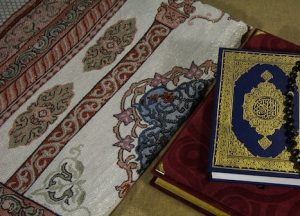 Muslims hold a prayer mat with immense significance, as it serves as a sacred space for prayer and reflection. This Eid al-Adha, consider gifting your loved ones a personalized prayer mat that adds a personal touch. You can have their names or initials embroidered on the mat. This thoughtful gift will not only be cherished but also enhance their prayer experience.
3.
Gourmet gift basket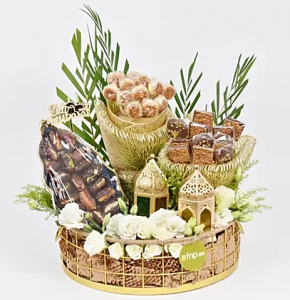 If you're seeking delightful Eid gift ideas, consider food a great option, especially during festive occasions. Get the gourmet gift basket filled with an assortment of premium snacks, chocolates, nuts, and dates. This gift will satisfy their taste buds and create memorable moments of enjoyment. You can also make a DIY gift by putting together the recipient's favorite snacks and food items. Complete the indulgent experience by including specialty teas or coffees.
4.

Thoughtful desk accessories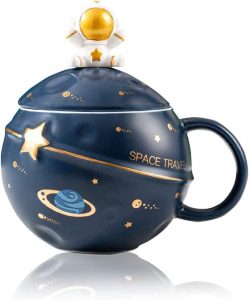 Eid al-Adha gift ideas revolve around practical and thoughtful desk accessories. Surprise your loved ones with items like mugs, water bottles, pens, stationery, or artwork that can enhance their workspace. These small yet meaningful gifts reflect your concern for their well-being and create a pleasant work environment. Personalize the present by selecting desk accessories that align with the recipient's personality and interests.
5. Hijab magnets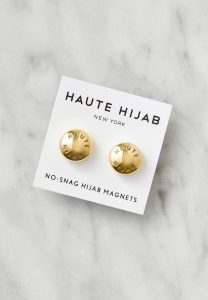 Hijab magnets have become the trendiest hijab accessory of today. Unlike safety pins that can potentially snag and tear delicate fabrics, hijab magnets offer a solution that keeps hijabs securely in place without causing any damage to expensive materials. This 14k gold plated magnet is a practical yet exquisite gift on its own or combined with a stylish scarf.
6. Gift cards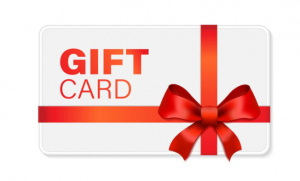 Consider purchasing a gift card if you're uncertain about the recipient's preferences. Gift cards are a versatile and convenient choice for Eid al-Adha gifts, allowing recipients to select their own presents. You can choose a gift card from their preferred beauty store, restaurant, or online platform.
Al giftcards is your ultimate destination for selecting the perfect gift card. Whether it's beauty, fashion, home decor, entertainment, or more, al giftcards has got you covered. Shop popular gift cards from stores and brands like Amazon, Noon, iTunes, Xbox, Netflix, Google Play, and more.
7.

Islamic children's book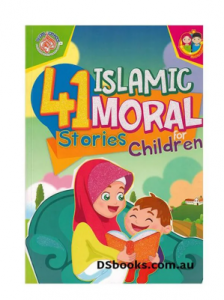 Nurture the young minds of your loved ones with fun and informative Islamic children's books. Look for beautifully illustrated stories that teach important values and principles of Islam engagingly. These books not only entertain but also promote education, understanding, and spiritual growth. Choose books that are suitable for the recipient's age group and interests. Islamic children's books make meaningful gifts that the whole family can enjoy.
Also, read: Gift ideas for the introverts who loves to stay home
8. Beauty gift set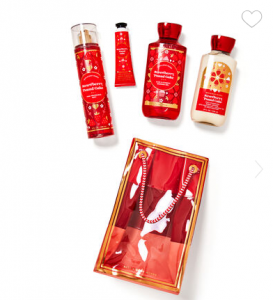 Perfect for beauty enthusiasts, beauty gift sets are an ideal Eid gift option for this Eid al-Adha. This particular gift set from Bath & Body Works is packed with essentials like nourishing body lotion, shower gel, fragrance mist, and hand cream. All the product comes beautifully arranged in a transparent gift bag. So, make the day of your loved ones with this delightful treat that guarantees a big smile!
9. Customized Eid cards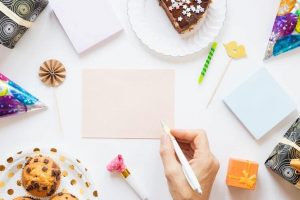 Making a customized Eid card is an inexpensive yet heartfelt way to celebrate Eid al-Adha. Take the time to create a personalized card with a thoughtful message. You can design the card yourself or choose from various pre-made designs online. Adding a personal touch to the Eid card will make the recipient feel special. Consider including a heartfelt message, a favorite quote, or a memorable photo to make the card even more meaningful.
10.
Donation in their name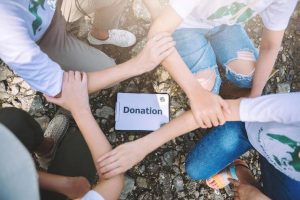 Giving to those in need is a fundamental aspect of Islam. Instead of a traditional gift, consider donating in the name of your loved ones to a charitable organization or a cause they are passionate about. This gift will not only bring joy to the recipient but also make a positive impact on the lives of others.
Related article: Why e-gift cards are the best presents to give someone in 2023
Eid al-Adha is a time of celebration and generosity. By choosing the best Eid gift ideas, you can show your thoughtfulness and make this festival special for your loved ones. Whether it's personalized Islamic wall art, prayer rugs, tea gift sets, or gift cards, these gifts will bring joy and happiness to the recipients. Remember, it's the gesture and sentiment behind the gift that genuinely matter. May your Eid al-Adha be filled with love, happiness, and meaningful connections. Happy Eid al-Adha!
Make your Eid al-Adha celebration even more rewarding by taking advantage of the latest offers and discount deals. VoucherCodesUAE offers a diverse selection of discount codes, vouchers, and deals from renowned retailers, ensuring there's something for everyone. So, embrace the spirit of Eid al-Adha and make the most of this joyous occasion with incredible offers and discounts from VoucherCodesUAE.