As Eid approaches, many searches for the perfect gift for their loved ones. However, sometimes finding the perfect gift that shows your love and appreciation can be challenging, especially with many available options. But fret not. We're here to assist you in your search for the perfect Eid gift. Our compilation of Eid gift ideas will surely make your dear ones feel cherished and valued.
Without any more delay, let's explore the list.
Experience the ultimate gifting solution with Al Gift Cards for any occasion. Browse and choose from our selection of top gift cards, making gifting easy, convenient, and smart. You'll have many choices with various gift cards from your favorite brands.
Religious Books
Religious books, such as books containing Islamic myths and accounts of prophets, make an excellent Eid gif. Renowned Islamic books for youngsters, such as Qisas Al-Anbiya, Stories of the Prophets in the Holy Quran, and The Best Eid Ever, will captivate their attention.
Children naturally gravitate toward storytelling and are keenly interested in their cultural and religious heritage. Exposing them to inspiring stories can foster their intellectual growth and instill strong moral values with a deep understanding of their faith.
Dates
Dates are a prevalent food item in the Middle East, known for their exceptional nutritional value derived from their natural blend of macronutrients. They are a customary choice for breaking the fast during Ramadan and a symbol of hospitality in most Islamic countries. With their universal appeal to individuals of all ages, dates are a fitting present for any family member. Opt for a date box like the one above for a more appropriate gifting option.
Tashibi Prayer Beads
If you're looking for thoughtful Eid gift ideas, a tasbih is perfect. A tasbih is a special string of beads Muslims use to keep track of their prayers. It's a simple yet meaningful gift that your loved one can use daily to help them stay focused and connected to their faith.
There are varied types and styles of tasbihs to choose from. One popular option is a tasbih made from precious stones or carved wood. Such tasbihs can add a touch of elegance to the prayer process and are often seen as a tasteful gift.
Related article: 15 Thoughtful Ramadan gift ideas for your loved ones
Bath & Body Gift Set
Give the gift of indulgence with this set of cherry blossom-infused body care products, including a body scrub, lotion, and fragrance mist. The enchanting floral scent will transport the user to a world of relaxation and self-care. The stylish packaging makes it an ideal gift for Eid or any special occasion.
Scented Candles
Scented candles are a fantastic addition to any home decor, but they also have the power to influence the mood of a room through their fragrances. Bath & Works houses an incredible assortment of scented candles you can gift this Eid. One of the best sellers from the brand is the Gingham Gorgeous, boasting a sweet note of pink strawberries, peach nectar, and peony blooms.
For more personalized Eid gift ideas, you can make your scented candles. Not only are they easy to create, but they also add a heartfelt touch that your dear ones will appreciate.
You may also like: Affordable gifts under AED 100 that make a big impression
DIY Eid Cards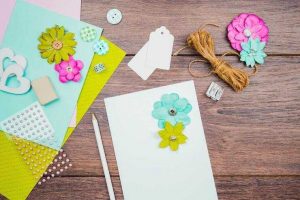 When it comes to gift-giving, nothing says "I care" like a personalized card. That's why a DIY Eid card is the perfect way to show your dear ones how much you value them. With just some card paper, sketch pens, and glitter colors, you can create a beautiful and heartfelt eid card that will be treasured for years.
Gift Baskets
Gift baskets are a thoughtful and practical way to celebrate Eid with family and friends. They can be tailored to suit any taste or preference, making them a versatile and appreciated gift. From indulgent gourmet baskets to healthy fruit arrangements and refreshing spa essentials, there's a gift basket to fit every need and occasion.
Gift Cards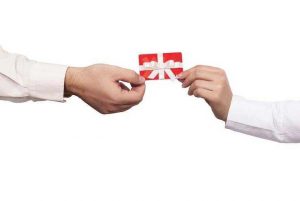 Gift cards for Eid are an ideal present as they provide the recipient with the liberty to select their gift. They are cost-effective, convenient, and can be customized with a personalized message. Additionally, they are easily accessible and can be delivered instantly, making them an excellent option for last-minute presents. With an extensive range of choices available at Al Giftcards, including online retailers, restaurants, and retail stores, Eid gift cards guarantee that the receiver will receive a gift they truly desire and cherish.
Also, read: Best birthday gift ideas for every zodiac sign
The list of Eid gift ideas mentioned earlier is just the beginning. There are countless other options available depending on the preferences and interests of your loved ones. Whatever you decide to give, remember that the true spirit of Eid is about love, kindness, and generosity. So, let your gifts reflect these values and make this Eid memorable for everyone.
Make your Eid shopping more valuable with the latest deals and offers from CouponCodesMe. From fashion and beauty to electronics and home decor, there's something for everyone. You can save money on your Eid shopping and get the best value for your money.