Aren't human beings funny creatures? We're all so similar, yet all so unique. But there are still so many traits that are common to us all. Right? So, in the 1950s, two cardiologists known as Meyer Friedman and Ray Rosenman developed a hypothesis. According to them, there was a particular personality type that suffered a higher risk of cardiovascular disease. That's how the term Type A was coined.  Naturally, Type B was the one that was less likely to develop a serious heart condition. Interesting right?
Now, whatever the personality, everyone deserves to know they are loved. So here are some gift cards for Type A and Type B personalities.
Giftcards for Type A personality
They're organized, they're efficient, they're the Type As. Type As are the enthusiastic go-getters. People with this personality type show traits of high ambition and a competitive spirit.  Are you someone who exhibits the Type A personality trait? Or do you know somebody who is always up and about to earn that bread? Well, if you want to surprise your Type-A friends and family, here are the best gift cards for  Type A personality:
1. Home Box eGift Cards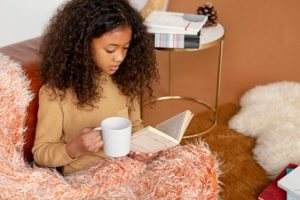 We're sure your friend with a Type A persona digs a neatly organized house. So, why not empower them with the tool to get in control of their home décor. Home Box offers a wide range of furniture, home improvements, and more. So, everyone can create a home aesthetic that reflects their personality. If you're looking for a house-warming gift for your go-getter pal, a home box gift voucher is a perfect choice.
2. Deliveroo Giftcard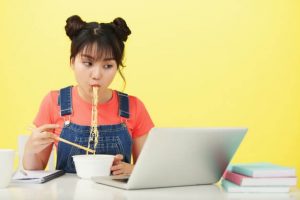 Do you know someone who's always skipping meals to work hard at their job? Then, that might be an indication of their Type A personality trait. Show them that you care by nudging them to eat on time. Don't worry if you cannot prepare a delicious meal for them. A deliveroo giftcard can serve them their favorite food right at their doorstep.
3. Careem Giftcard for Type A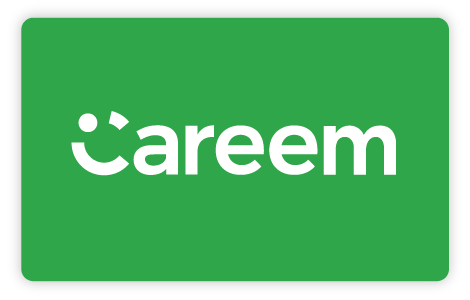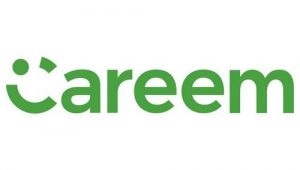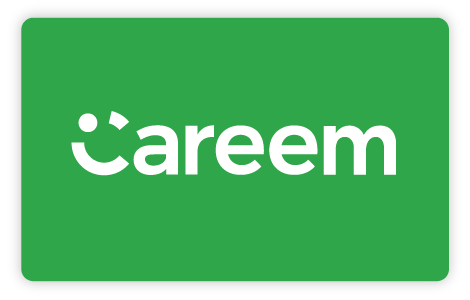 If you've got someone in mind with a Type A personality, they may be at risk of cardiac diseases. So, a gift that asks them to be gentle with their bodies will be kind and thoughtful. A Careem Giftcard can do just that for you. The Careem UAE store offers a wide variety of groceries. So, your type A persona friend can buy every kind of healthy ingredient to maintain a healthy heart. And the best part of it? Careem offers doorstep delivery, so your busy friend doesn't need to compromise on their productive time.
Gift Cards for Type B personality
Type B personality is obviously a non-type A. So everything you know in a Type A persona, you'll find the exact opposite in a Type B personality. Typical character traits include curiosity, spontaneity, and a carefree approach to life. These people seldom dwell in the details or care for organizational skills. People with an artistic drive will often fall into the Type B personality. If you've got someone in mind, make their day with a thoughtful gift card for type B from al giftcards.
Here are our recommendations:
1. iTunes Giftcard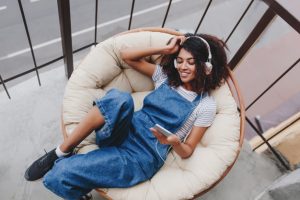 Give your creative, quirky Type B friend the joy of their favorite music. Sure, there's music available on all walks of the internet. But, all the repetitive ads just sour the experience. So, a seamless musical experience with the benefit of iTunes Giftcards will be precious.
2. Shukran Giftcard for Type B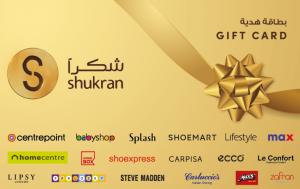 A spontaneous soul always thrives under multiple choices. If you just can't figure any specific gift card for Type B friends, let them make the decisions themselves. A Shukran giftcard holds the perfect collection of brands that you can shop from. Shukran is an initiative of the Landmark group. So, you'll find a range of services in the GCC region which includes food, clothing, electronics, and more.
3. Le Confort GiftCard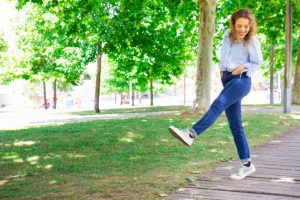 A carefree personality type couldn't care less for discomfort. So, it's highly likely that a Type B persona will get excited about a pair of comfortable shoes. Le Confort is the house for the most amazing variety of comfortable footwear. They offer sandals, loafers, sneakers, and more. So, a Le Confort Giftcard will definitely have your friend spoilt for choice.
Why Give Giftcards for Type A or Type B personas?
Yes, the tradition of exchanging gifts is still relevant. But, sometimes we just cannot figure out what a person really likes. In such cases, gift cards are a perfect choice. They leave the final decision to the person receiving the gift, so you don't need to worry about making the wrong choice. A Type A person may customize their grocery list with a Careem gift card. Similarly, an A-type or B persona will love having a tonne of options available. So, a gift card for type A or Type B is definitely a smart move.
Not just that, digital gift cards are super useful during this post-covid era. It can cheer someone up when you cannot even meet them.
How to Get A Gift Card From Algiftcards
Choose the Gift Card that you want to Buy from al giftcards
Verify the terms and conditions first
Now Choose the amount of Gift Voucher
Select your Delivery Option.
You will be redirected to Paypal.