The Holy Month of Ramadan is upon us. In the United Arab Emirates, it will begin on 12th April (Monday) and end on the evening of 12th May (Wednesday). To help you celebrate this month, we have found Ramadan gift ideas that are perfect for yourself as well as your loved ones.
Have your ultimate gifting experience with us! At al gift cards, we have your gifting solution for every occasion. Get your hands on the best gift cards and be at ease during all these events. Gift cards are an easy, convenient, and smart gifting choice. Also, with the range of gift cards from your favorite brands, you have enough options to chose from.
Ramadan Gift Ideas for you to choose from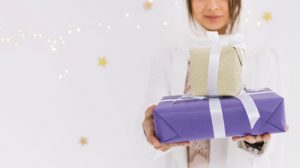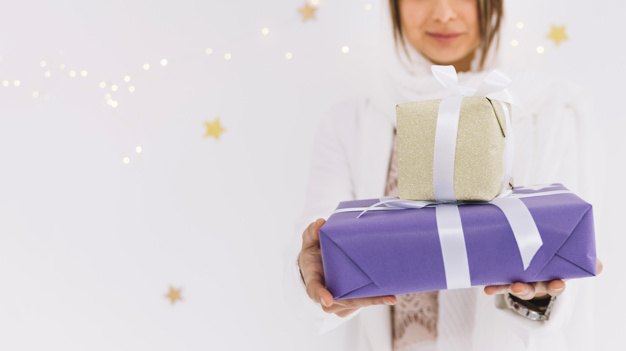 Help them wow their guests or add meaning to their prayer time. The list of Ramadan gift ideas will show your utmost respect to the Holy month as well as your care about the recipient. We have chosen everything from the home of everything, Amazon. ae. Now, let's go, impress your loved ones.
1. Prayer rugs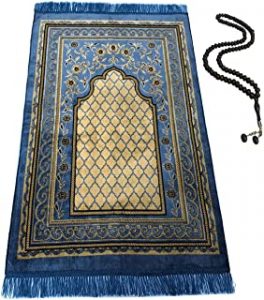 Adding to their prayer time is the right way to show your love this Ramadan. Choose from the large range of Prayer rugs from Amazon.
Price: AED 113.73
2. Sweets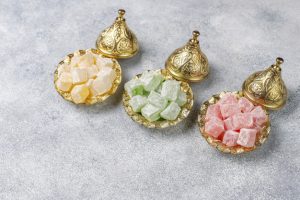 Sweets are excellent Ramadan gift ideas. Iftar is incomplete with treats. You can choose from the large array of sweets and platters from Amazon.
3. Quran Stand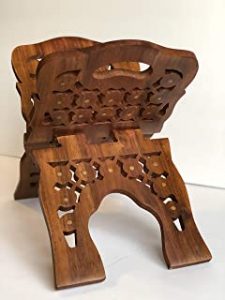 A wooden folding stand for their prayer time. It can be a small size, just enough to fit in their room, for a personal time for reverence.
Price: AED 127.10
4. Lights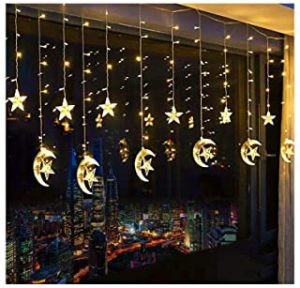 Window curtains filled with 138 moon and star lights. The warm white light is an amazing addition to the Ramadan decor.
Price: AED 31.91
5. Iftar and Suhoor marking board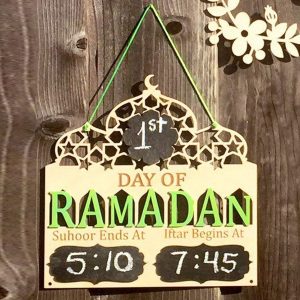 A marking board to keep track of the days as well as the timing of iftar and suhoor times for each day during Ramadan. This piece is made up of wood, which is durable and environmentally friendly.
Price: AED 138
6. Lanterns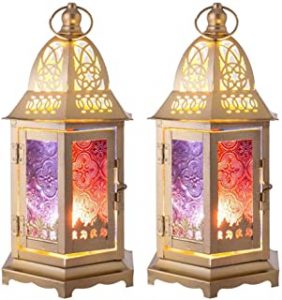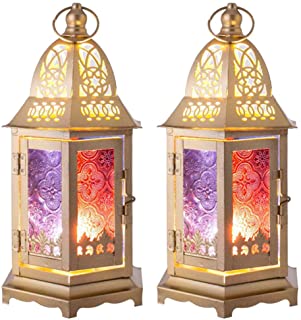 Letting go of lanterns this Ramadan is not acceptable at all. Let their home shine with the essence of love and prayer, this Ramadan. You can choose from hundreds of lanterns and lamp options from Amazon.
7. Dry fruits and nuts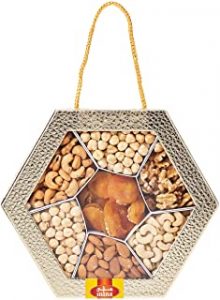 Dry fruits and nuts can be an excellent addition to their meal to break the fast. Dates are especially recommended as it contains a high content of natural sugars, converted to energy by liver very quickly. At the end of fasting the whole day, the body is weakened and cannot digest complex meals.
Get the premium Ramadan Dry fruits and nuts of 1.8 kg. Price: AED 174.30
8. Ramadan Moon Table light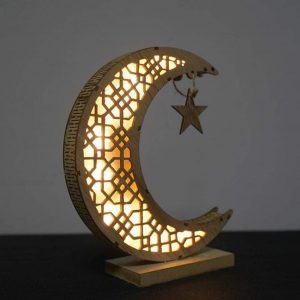 Liven up the living space with this wooden table lamp. This festive decoration of Ramadan will a new feeling and good mood.
Price: AED 43.55
9. Prayer Beads
Add meaning to their prayer time with prayer beads.
Price: AED 360
10. Ramdan Advent Calender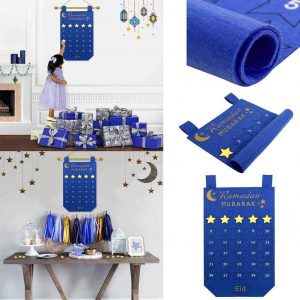 The 30 days Ramadan Advent Calendars are the perfect Ramadan gift idea for kids. Counting down the days of Ramadan becomes much more fun for the kids.
Price: AED 50
11. Portable Namaz Prayer Rug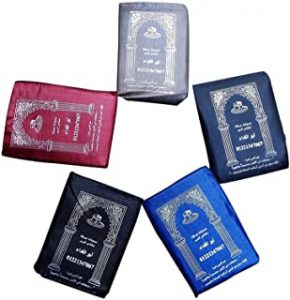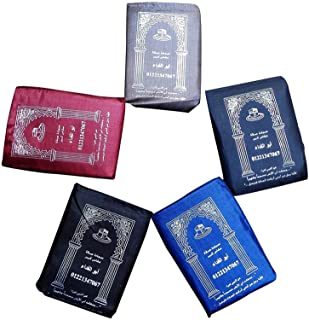 Do you know someone who is traveling during this Ramadan? These mini pocket portable prayer rugs are the perfect Ramadan gift ideas.
Price: AED 1oo (for 12 pieces)
12. Ahlan Kareem Towel Set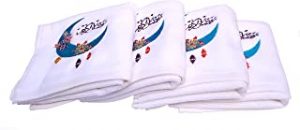 A very special gift during home visits in Ramadan. The 100% premium velvety white cotton towel texture becomes an amazing decoration in the guest bathroom during iftar invitations to bring the spirit of the holy month into your home. 
Price: AED 145
13. Smokeless candle Set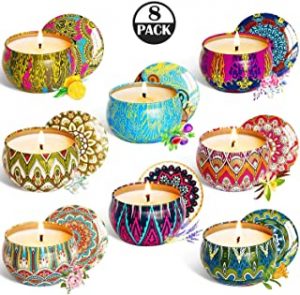 This Bath and Body Works candle gift set includes 8 tins of a Jar candle. You have Lemon, Fig, Lavender, Spring Fresh, Rose, Jasmine, Vanilla, Bergamot. As it is made from natural soy wax and pure-grade natural aromatherapy essential oils, each candle gives off a peaceful and pleasant smell, fresh the air, and relaxes your body.
Each ingle-Wick Candle burns approximately 18- 20 hours. Also, once it is fully burnt, these tins can be reused as a decorative storage container. Perfect gift for any occasion. 
Price: AED 99.98
14. Hanging Decor Chain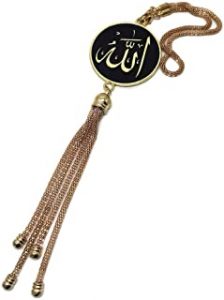 This is a beautiful round metal pendant, with the names of Allah and the prophet Muhammad, written in Arabic, a hanging chain and beautifully decorated chain tassel. It can be hanged on the rearview mirror of your car or truck or hanging on the wall door, window, or furniture for your house decoration. 
Size: 4.5 cm. diameter and approx. 30 cm. of the entire length.
Price: AED 51.74
15. Amazon Giftcards
Still not sure, if your choices are the right Ramadan gift ideas, we have a solution. Gift cards are convenient, easy, and accessible to every age group. You can choose Amazon gift cards with the right denominations according to your budget.
BE A SMART SHOPPER
You can visit us at any time of the year to get the best gift cards online to buy almost everything you need. Love shopping on your own, we know a way you can save more. Visit Couponbot.com and let the bot find you the best deals. Get access to hundreds of coupons with a few simple clicks right away! Chat with ChatBots and get the perfect coupon for you instantly!
That's all for now! Don't forget to shop smart and save more with us. Get the best choices for gifting, only from us. No more hassle, no more stress in finding the perfect gift. Check out the blog for other gifting ideas. We would love to help you!