Father's Day in the UAE will be celebrated on June 21, 2023. If you're running short on time and still need to find the perfect gift for your old man, fret not. We have rounded up some last-minute Father's Day gifts that cater to every type of dad. While ties and watches are classic, there may be more excellent options.
When it comes to practical gift ideas, we can certainly raise the bar. A truly exceptional Father's Day gift is one that resonates with hobbies and interests. Our list has everything from the latest gadgets for tech-savvy dads to Netflix gift cards for dads who love watching movies. Take a look below to discover our carefully chosen last-minute Father's Day gifts that will surely surprise him.
For a more flexible gifting option, consider al giftcards. At al giftcards, we offer over 100+ gift cards from top brands at affordable prices. Choose from a wide range of options to find the perfect gift for any occasion.
Heavy Duty Stainless Steel BBQ Grill Tool Set
For dads who love to grill, this BBQ Grill Set Grill by Kanon is a perfect last-minute Father's Day gift, thanks to its premium quality and durability. Made of high-quality stainless steel, these accessories are easy to clean and built to last. This set includes a barbecue spatula, bottle opener, barbecue tongs, a barbecue brush, a Stenk knife, four skewers, and a heavy-duty carry bag. The mirror-polished finish prevents rust and corrosion. Whether for outdoor barbecues or indoor cooking, this set is a must-have.
RENPO
Mini Massage Gun
Whether your dad loves hitting the gym or suffers from a bad back, the Renpho mini massage gun is ideal for soothing aching muscles. Powered by a custom-designed brushless motor, it delivers a deep tissue massage that targets muscles effectively. It offers a versatile range of massage experiences with four massage heads and five speeds. The device has a high-quality 3C Lithium Battery, ensuring long-lasting and safe usage. So, this Father's Day, gift your dad the benefits of this advanced massage gun.
Related article: Best marriage anniversary gifts for him
Textured Belt with Plate Buckle Closure
If you're looking for something trendy and practical gift, how about a Textured Belt with Plate Buckle Closure? This stylish belt is made of 100% leather, ensuring durability and a touch of elegance. The textured design adds a modern twist, while the plate buckle closure adds a sleek finishing touch. It's the perfect gift for any fashionable dad!
Personalized Photo Album
Compile your favourite family photos and create a customized photo album or frame for your dad. Add captions, quotes, or memories to make it extra special. It's a sentimental gift reminding him of cherished moments shared. You can either DIY or easily shop online, like this Kraft Paper Photo Album in Black. With its timeless design and matte finish, this album is an appealing option for displaying your favourite photographs.
Oral-B Smart 6 Electric Toothbrush
Level up your dad's smile with the help of an electric toothbrush. The Oral-B Smart comes with a round head for promoting cleaner teeth and healthier gum. It features a Gum Pressure Sensor technology for advanced gum protection. Plus, it offers 5 cleaning modes to cater to your dad's preferences. He can easily switch between Daily Clean, Sensitive, Gum Care, Whitening, and modes, ensuring a customized brushing experience.
Montblanc Men's Explorer Eau De Parfum
Make this Father's Day unforgettable for your dad with this exquisite fragrance from Mont Blanc. Combining the enticing notes of pink pepper, bergamot, clary sage, vetiver, and leather, this perfume is perfect for daily use. With a base of cacao, patchouli, and ambroxan, it unveils a refined sense of masculinity, leaving a lasting woody and earthy fragrance. So, if you're searching for an enchanting last minute Father's Day gift, this perfume is perfect.
Also read: Gift comfort to those who work from home
Textured Bi-Fold Wallet
Featuring our last-minute Father's Day gifts list, next we have this Textured Bi-Fold Wallet by Max Fashion. This stylish accessory boasts a textured pattern and a bi-fold design, adding flair to his everyday essentials. Crafted from durable polyvinyl chloride, it combines fashion and functionality perfectly. With dimensions of 8.5cm (H) x 2cm (W) x 11cm (L), it's the ideal gift for the fashion-forward gentleman in your life.
Netflix Giftcard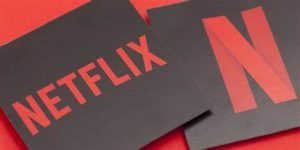 Gift your movie-loving dad the ultimate entertainment experience with a Netflix gift card. He can enjoy countless movies and shows at his convenience. And with World Music Day falling on the same date, June 21, consider a Spotify gift card if your dad is a music enthusiast. Let him explore a vast library of songs and discover new tunes. The gift of entertainment and music awaits.
9 in 1 Multitool Pen
If you're looking for a cool last minute Father's Day gifts, this 9-in-1 multitool pen is a nifty gadget that makes a unique gift for dads. Made from high-quality aluminium, it's durable and portable. It is packed with various functionality, including a twist ballpoint, ruler, screwdrivers, bottle opener, stylus, level, and LED flashlight. It also comes in an exquisite gift box with two extra ink refills.
CAPSIAN KINGS Airtight Cold Brew Coffee Maker
If your dad is a passionate coffee enthusiast, consider enriching his assortment of coffee makers. An excellent choice for a gift would be a cold brew coffee maker, which will surely bring him delight. We recommend this anti-scratch cold brew maker by CAPSIAN KINGS.
Made of durable food-grade borosilicate glass, it is heat and freezer-safe, withstanding temperatures up to 177°C. The stainless steel leak-proof lid ensures safety, while the airtight design preserves flavour for up to two weeks. Easy to use, clean, and with a unique design, it's perfect for your refrigerator and on-the-go enjoyment.
You may also like: Why e-gift cards are the best presents to give someone in 2023
Best Dad Gift Hamper
If you're planning to gift something more personalized, surprise your dad with this best dad gift hamper from Ferns n Petals. The hamper includes the following:
1 pack of Hunters Gourmet Potato Chips
1 Lindt Excellence Dark Chocolate bar,
200 grams of premium mixed nuts,
1 jar of mouthwatering brownies
250 grams of Fairouz Roastery Arabic Coffee
1 magic mug
2 white roses
1 dark blue Delphinium
1 cutout
The items are all elegantly arranged in a wooden tray. Show your appreciation with this perfect combination of savoury and sweet delights. You can also DIY and customize one based on your dad's preferences. To save on your last minute Father's day gift hamper purchase at Ferns N Petals, use the Ferns N Petals Discount Code to save 15% Off Sitewide.
Experience or Adventure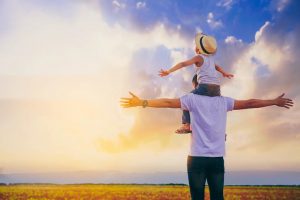 Create lasting memories by planning an exciting experience or adventure for your dad. It could be a cruise dinner, a museum visit, a holiday trip, or a weekend getaway. Choose an activity that aligns with his interests and surprises him with the plan. You can book your tickets at TicketsToDo, where you can find a wide range of activities and tour packages at discounted rates from all around the world.
If you want to give your dad the freedom to choose his own adventure, consider gifting him a TicketsToDo gift card. This way, he can select an activity or tour package that truly excites him.
That concludes our list of last-minute Father's Day gifts. Remember, the thought and effort you put into the gift truly matter. Whatever you choose, ensure it reflects your dad's personality and shows him how much he means to you. Even a simple handwritten letter expressing your love and gratitude can make for a meaningful Father's Day gift.