Let your loved ones have a great start to the new year 2023. Here's a small nudge in inspiring them to be their absolute best this year, with a few motivational gift ideas from us!
At al giftcards, we bring you the best of gift ideas along with gift cards from your favourite brands. Now, let the gifting experience be easy for you and the recipient. Send your love in the form of e-gift cards right to their emails from anywhere in the world. A gift card can absolutely make anybody's day happier!
Motivational gift ideas to make their day better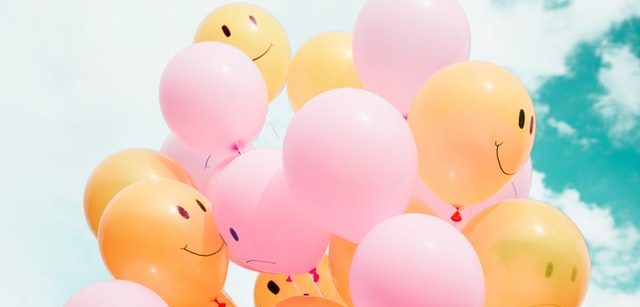 Bringing a smile to someone's face should never be a problem. Especially if that someone is a loved one. We have complied a list of motivational gift ideas from Amazon. These gifts will gear them up for the new year and help them boost their morale and set goals they want to achieve this year. You can also opt for an amazon gift card if you are not sure of what they might like or need from the list. Settling for a gift card as a present is a smart choice, you can decide the gift card amount and the recipient can make use of it their way.
Related Article: Best Gifts to Give Your Dear Friends in 2022
1. Remind them to drink water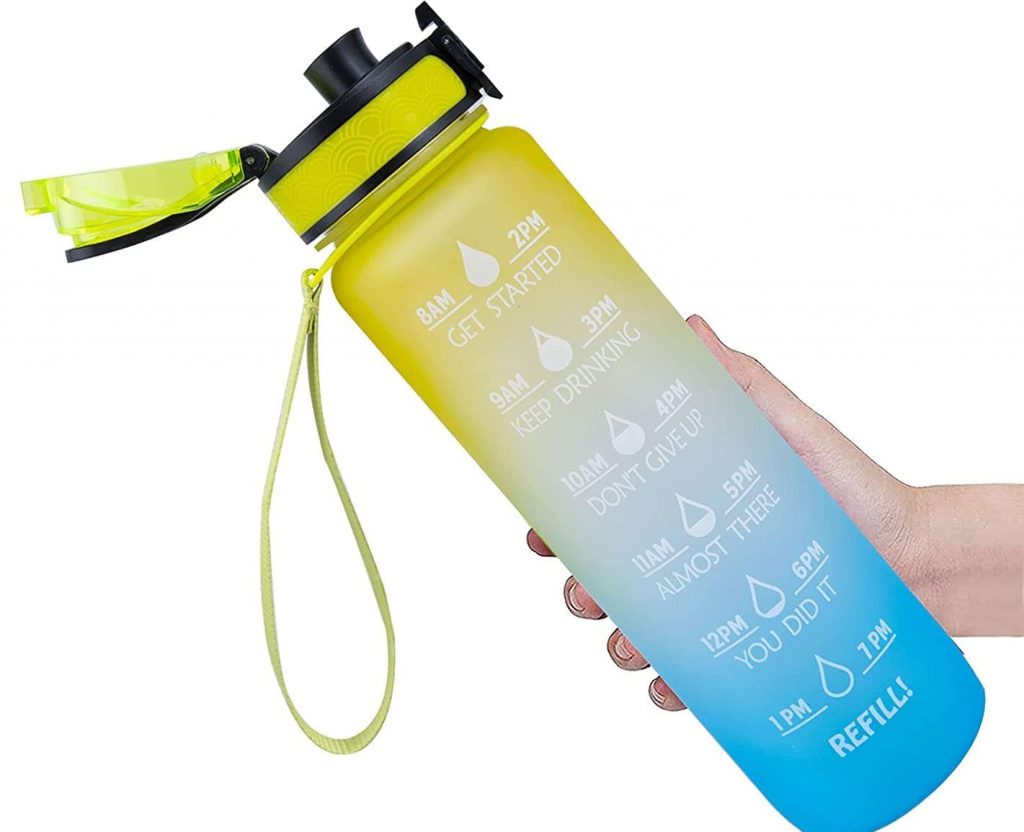 Remind them of their promise to be healthy and drink lots of water. For someone who is a little forgetful on their water intake, this Leakproof Water Bottle with Time Marker & Strainer is a perfect match. The timed marker will help them keep proper track of their intake and stay hydrated throughout the day.
Price: AED 45
2. The Motivation Myth By Jeff Haden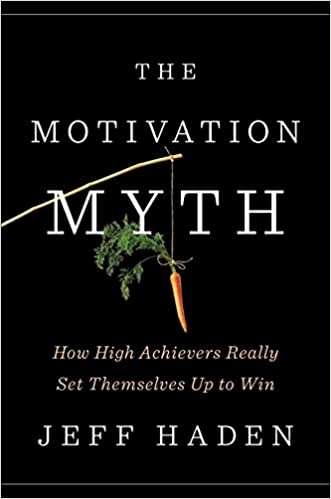 Gift them a practical guide to achieve and maintain motivation to get the results they want. Haden clearly shows that "Success isn't for the uniquely qualified", rather making lasting positive changes in their daily life. So, you can gift them the little slivers of motivation they seek in their life.
Price: AED 80.60
3. Daily affirmation with Motivation Square Notes
If you live with loved ones, give them a daily dose of support and love with this motivational gift. A pack of 30 motivation square notes with unique prints. You can send in the lunch box, as a table décor, or just stick it anywhere for them to find it and give hem the incentives to make their day!
Price: AED 43.96
Related Article: Send some love with these top gift ideas for the parents-to-be
4. Motivational Stress Balls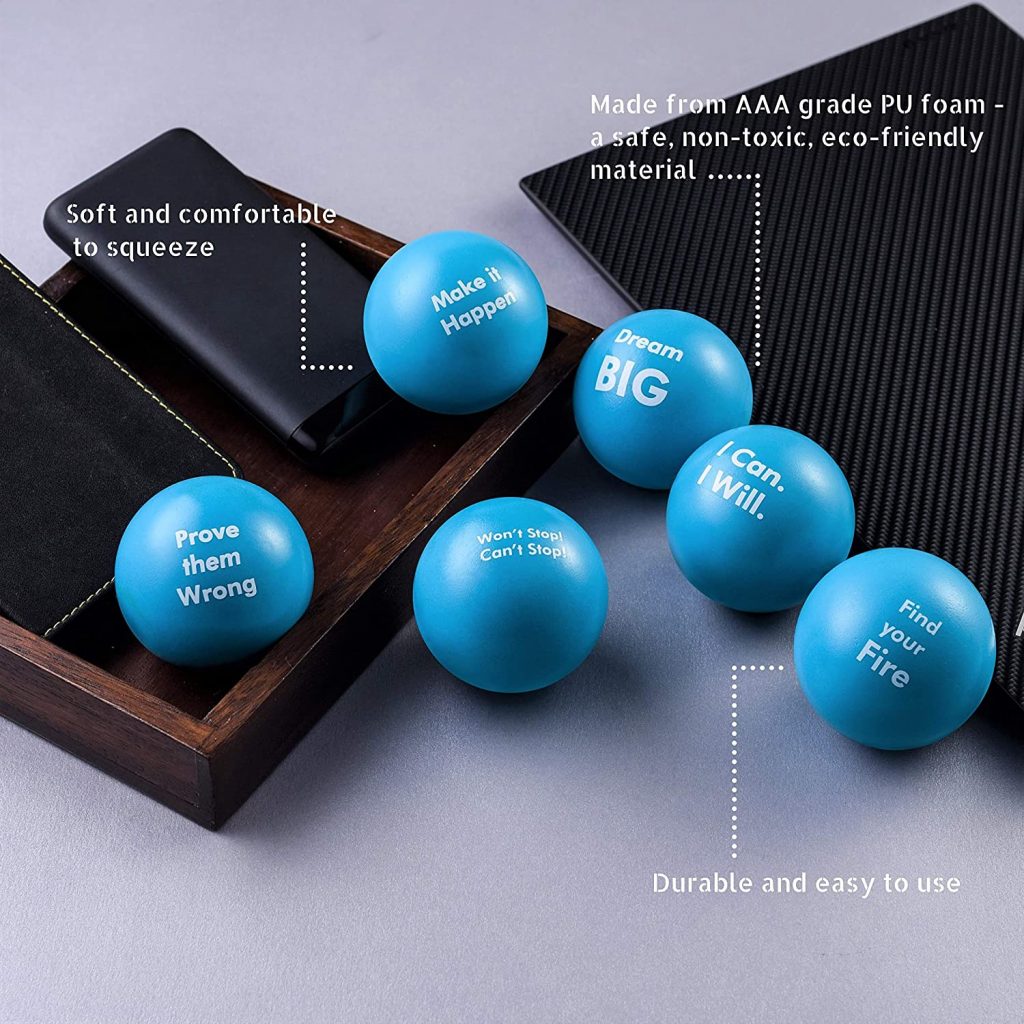 Don't let stress take over. Reduce the daily feeling of stress and re-direct it via the sensory channels by physically occupying it. Overcome the anxiety, stress and get focused with 6 pack stress ball. Stress balls are an excellent way to cope with your negative emotions, by just squeezing them.
Price: AED 133.80
5. Motivational Calendar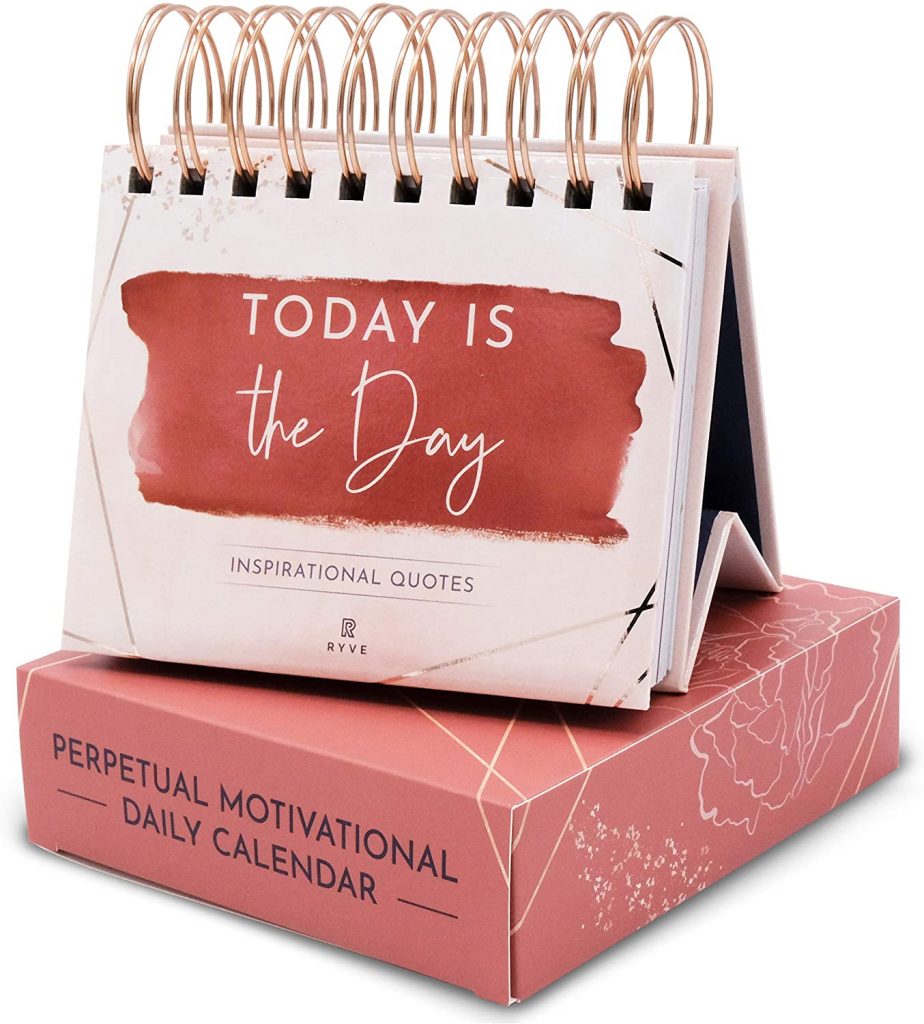 Perfect to gift, this daily calendar provides you with positive quotes every day. It contains positive affirmations, self-reflection, inspirational quotes, acting as your personal empowerment book.
Price: AED 82.01
6. Just a spoonful of strength daily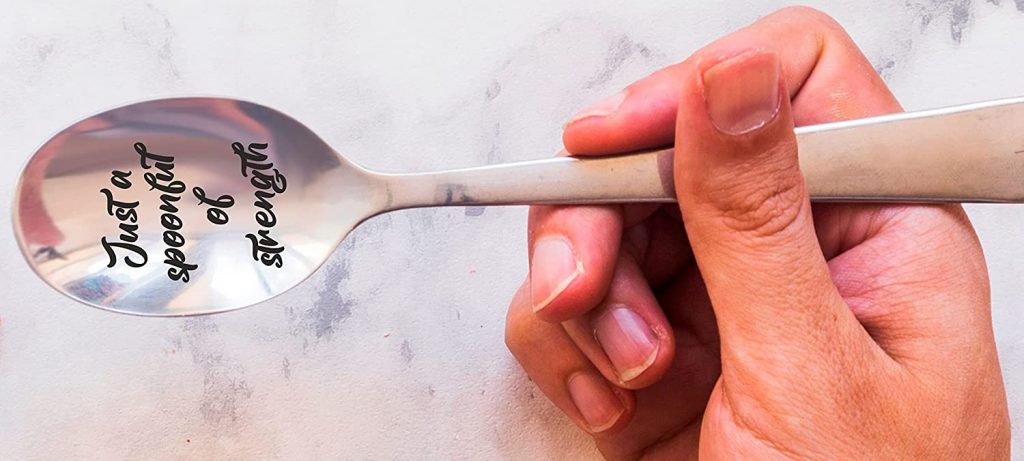 Gift them a daily reminder to have that spoonful of strength every day. This 7 inches long spoon is beautiful, functional, and practical in every single way. Start the day with breakfast and a message to take you through the day. It is the small things that count!
Related Article: Gift ideas for the introverts who love to stay home
7. Crush your goals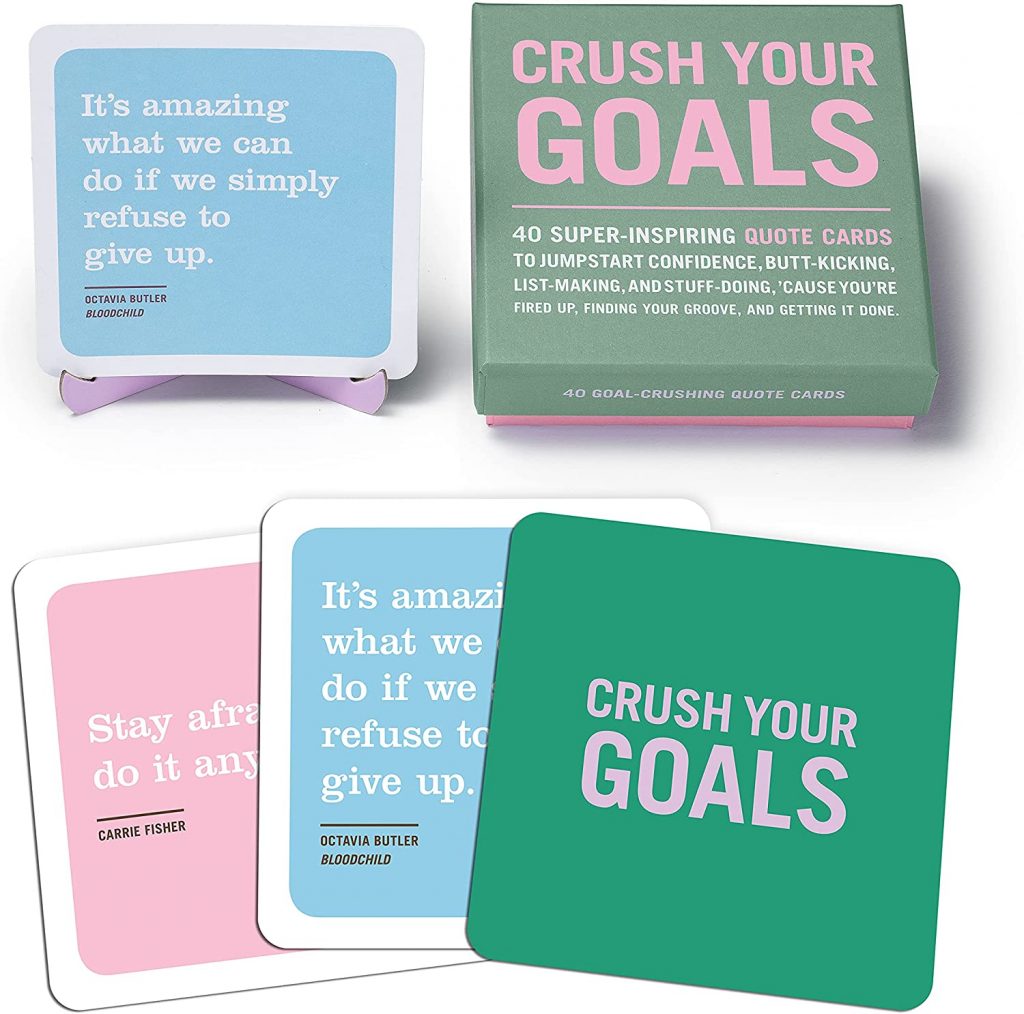 Knock Knock presents 40 inspiring quotes from diverse artists, writers, and thinkers. Keep yourself motivated and let it cheer you on, as an instant desk décor on the cardboard easel stand that comes with it! You can crush your goals and help your loved ones with the best examples out there.
Price: AED 57.29
8. A little keychain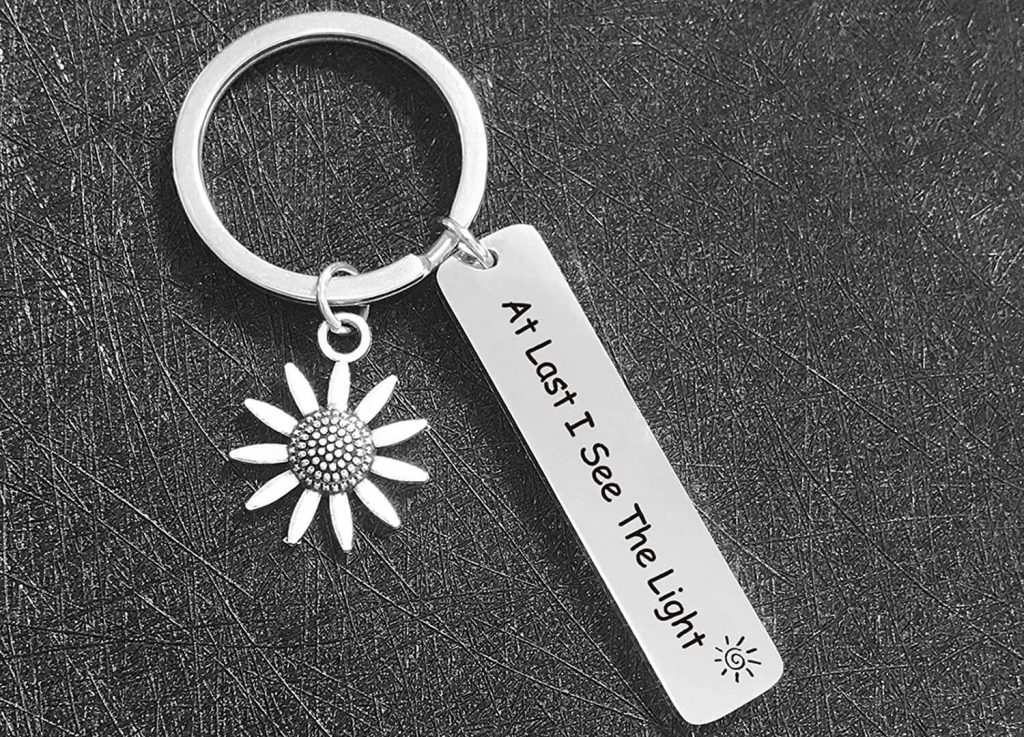 Sometimes the best motivational gift ideas come from daily items. So, how about giving them a message of encouragement on a little keychain. Every time they jiggle for their keys, they will remember your message!
Price: AED 44
Related Article: Fresh gift ideas for your 20-something friends
9. Mirror Decals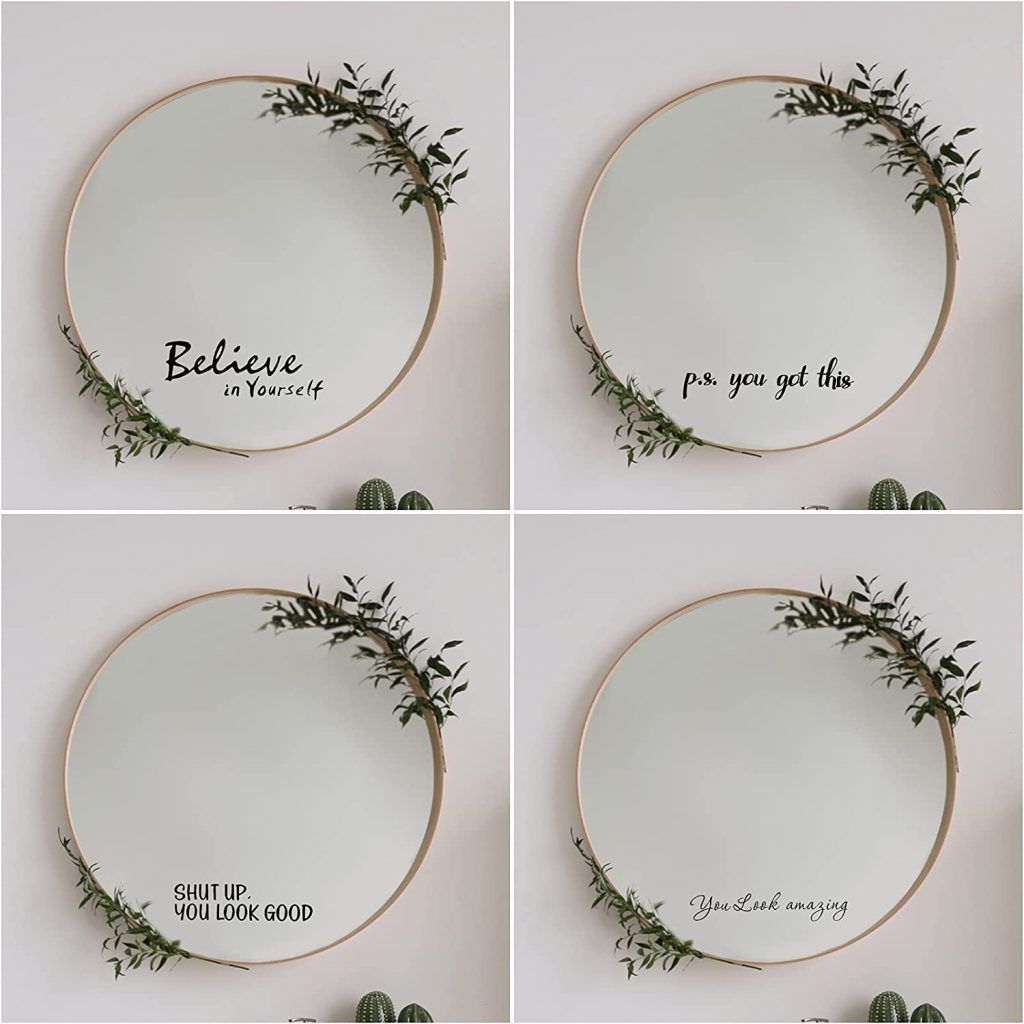 Let them smile every time they look in the mirror. Motivational stickers add a personal touch to your bathroom mirrors and honestly, we are obsessed. The quality material is reliable and durable. Also, a fuzzy protective film prevents it from scratches. Simple and convenient!
Price: AED 27.87
10. Reminding that they are awesome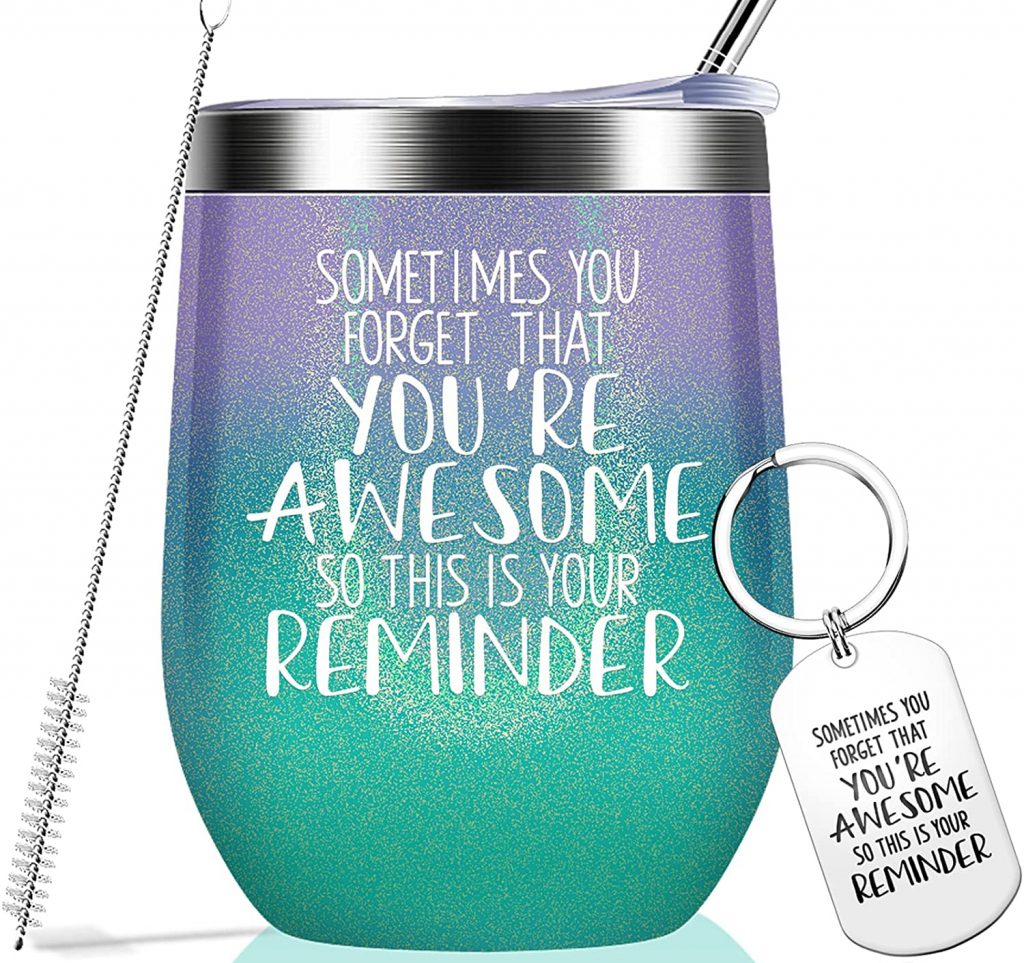 This gift set is a prime choice to remind them that they are awesome! The set includes:
A high-quality vacuum tumbler with a double-wall design. Made from

18/8 stainless steel, hence it is durable, stain-resistant and easy to clean.

An engraved keychain with an uplifting message
Straw cleaner for your tumbler.
Price: AED 86.71
That's all we have on our list of motivational gift ideas for your friends, family, and loved ones. You can have the ultimate gifting experience with our gift guides and gift card options. You can shop with us for efficient and convenient gifting opportunities for adults and smart shoppers! Give your loved ones the freedom to choose what they need. Keep following us and be notified of the best gift cards from your favorite brands.
Buy more and spend less by applying voucher discount codes and coupons. VoucherCodesUAE is your one stop place to claim all kinds of special deals and offers for various top selling brands. You can apply Amazon voucher codes along with your gift card to make your expense all the more affordable. Happy gifting!