Easter celebration is traditionally considered a fun-filled holiday for families across the globe, especially appealing to children. Egg hunts, a basket full of chocolates, bunnies, and toys are all the rage for youngsters, but people of all ages can also be treated with fun and Easter gifts.
When it comes to gifting someone during Easter, everyone technically sticks to the tradition of presenting an Easter basket filled with treats and goodies. But changing things up and gifting something out of the box can be a fire way to delight every bunny you know. From home Easter Decors to gift baskets and accessories, there are endless bunches of gifts in the market suited for all interests and budgets. We have curated a bunch of the best Easter-approved gifts that go beyond the typical gifting tradition. Whether you are shopping for your kids, friends, or families, they are bound to adore these Easter baskets and gifts. No matter how far apart you are from your loved ones, al giftcards have you covered with some amazing gift cards from top brands.
Easter Home Decors and gift ideas
With both Easter and spring down the line, the exterior of the home deserves to be decorated. Be it a perfect spring-appropriate flower such as a tulip or any home decors accessories, this small gesture to your loved ones will surely add the right amount of color to their Easter celebration. We have listed some best outdoor home decors and gift ideas that can be a perfect present this Easter. No doubt gifting this to your loved ones will completely transform their house in the time of spring.
1. Tulip Bundle artificial flowers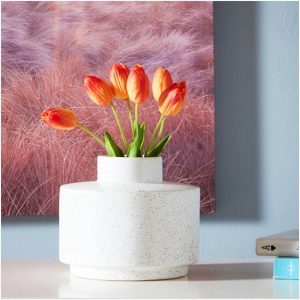 Flowers are always a considerate gifting option when it comes to any occasion. With natural fragrances, colors, and beautiful patterns, flowers are the perfect gift for loved ones. But, real flowers eventually die within a few days. Instead, an artificial flower can be the perfect substitute. Tulips are undoubtedly an appropriate flower for Easter and spring during this time of the year. Gifting a bunch of it from homecentre will surely make any corner of their home pretty and cozy.
2. Fancy pot hanger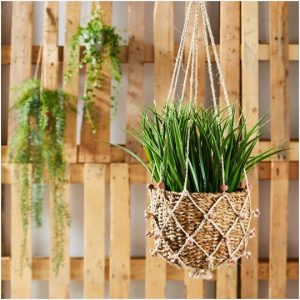 Easter ushers in spring and nothing can be better than celebrating this joyous event with plants and shrubs growing in our house. Such fancy-looking pot hangers are a perfect way to incorporate plants and flowers in them and hang them along the walls. This pretty Russe Macrame Hanging pot from homecentre will give their house a pleasant quaint look and manifest the Easter spirit
3. Easter-themed coasters
Any Easter celebration is incomplete without a glass of wine. And who would want to have glass stains on their beautiful wooden table. This Easter help your host by gifting them pretty Easter-themed coasters. For sure, your host and their furniture will be happy with this Easter gift.
Related article:- https://www.couponcodesme.com/blog/gifts-kids-quarantine-easter/
4. Easter Bunny Decor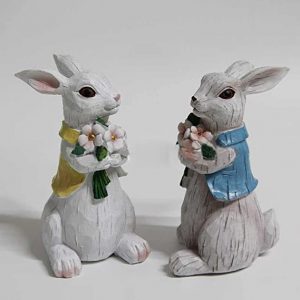 Bunnies are indispensable elements during Easter and are the best choice for Easter decoration. It symbolizes abundance, prosperity, good luck, and fertility. Made of quality resin material this attractive gift will add elegance to any Easter display without being too overpowering.
5. Bunny ring Holder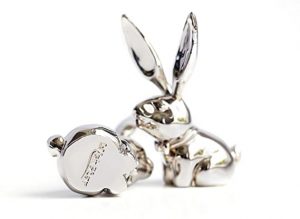 This little piece of gift during Easter can be the ideal present for those who love the subtle seasonal decor. It is a fashionable ornament decor that can be easily displayed throughout the year. Save extra on Easter Shopping with Aliexpress coupons and giftcards.
6. LED Bunny Night lamp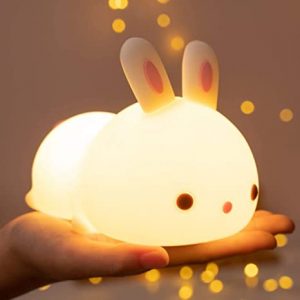 Is your kid afraid of darkness and the bedroom light is too bright to make them fall asleep? A remotely accessible portable night lamp will offer them a gentle and calming glow to drive away from the darkness and accompany them during bedtime. They can even carry it along with them and enjoy playing around with it anywhere in the house. This could be the ideal gift for your kids during Easter and can be an addition to their bedroom.
7. Deliveroo Gift card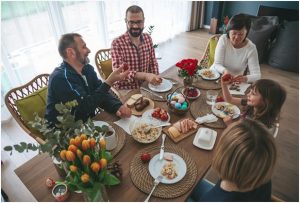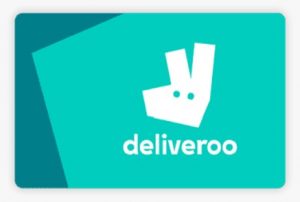 Holidays are the perfect time for a get-together and it demands some delicious palates. And Easter is particularly fun as it ushers in a whole new springtime flavor palate. This Easter indulge your beloved ones in the flavor of the season with a deliveroo gift card. Also, don't forget to enjoy a sampling of the delicious cupcake, flavored with spring's zesty and fruity taste.
Easter Basket ideas
Any Easter present is incomplete without an Easter basket. Putting together an Easter basket can be somewhat overwhelming if you aren't sure about the right elements to complete the basket. Thankfully, pre-made Easter baskets have you covered, especially for those who aren't a fan of DIY. All you need to know is the perfect theme that would best suit the person you will be gifting. Ahead we have laid out some best options for the most talked-about forte during Easter.
8. My First Easter Basket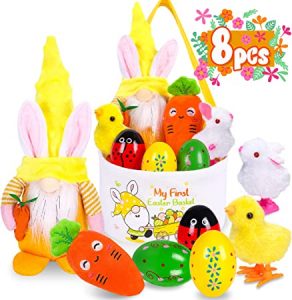 A first Easter basket for your little kid is always special. This particular gift basket from Amazon can be an ideal gift for their first Easter. So, commemorate it with a playset that includes a basket with a printed tag, bunnies, a carrot, and colorful Easter eggs.
9. Bath & Body Gift Basket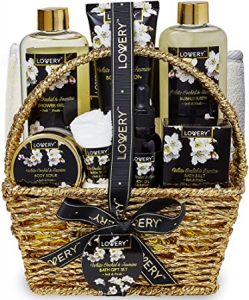 Anyone who enjoys a little self-care will adore this particular basket. Delight your loved ones with this spectacular gift set wrapped up in a gold wire basket. You can also personalize it by adding a note to your loved ones.
10. Chocolate gift basket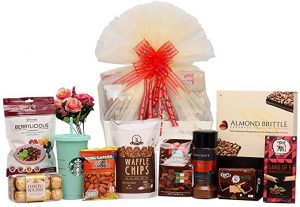 Are you planning for a special treat to surprise your loved ones during Easter? Why not elegant chocolate hamper packed with a delicious selection of tasty treats. Gift them A luxury Gourmet basket by The Gift Tree and put on the sweetest smile on their face.
Hope this list helps you in choosing some best gifts for your loved ones this Easter. You can check out al giftcards for amazing gifting solutions if you are planning a gift for someone who is into gardening, traveling, or maybe a football fanatic. Also, Do check out our recent article on Sibling's day.
SAVE MORE ON YOUR EASTER SHOPPING
If you are more inclined to online shopping and always look for the best offers and deals, install CouponBot! The Bot that helps you stay updated on the latest deals and special offers from top brands in the Middle East like Noon, Namshi, Amazon and more at any time of the year. Install the Chrome browser extension and start saving!