Name one person who doesn't like going out to eat. There's no one! How about gifting that fine dining experience to your loved one right at home? Introducing the all new Deliveroo Gift Cards, the solution to your sudden hunger pangs and midnight cravings.
At al giftcards you get to choose the right gift cards for every occasion throughout the year! Easy, convenient, and thoughtful gifting experience that you are definitely missing on! Check out the best gift card options with different denominations to fit your exact budget! No more wandering about or scratching your head for every festivity that comes.
What is Deliveroo?

Deliveroo is an online food delivery service operating over two hundred locations across the United Kingdom, the Netherlands, France, Belgium, Ireland, The United Arab Emirates, Kuwait, and many more. With the delivery within minutes, Deliveroo has become everyone's go-to place for munchies.
Deliveroo UAE will amaze you every single time. Find your favorite restaurant or order cuisines from all over the world. Be it Indian or French, Vegan or meat-laden delicacies, let your taste buds in for a treat. Get your delivery at your doorstep with no contact delivery and seamless online payment options. The Deliveroo Gift cards are a step better, as a gift to your foodie fanatic or a means to reward yourself as well!
Why gift Deliveroo Gift cards for the next occasion?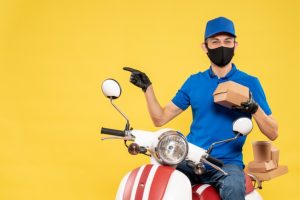 Good food means good life. With the pandemic hitting us hard last year, everyone was a chef and tried their hands at cooking at least one dish. Whether they were successful or not, that's another story.  Ordering food was another thing that has become a habit. What's more difficult than ordering for yourself? You're right, ordering for someone else!
Why have the trouble of ordering for someone else?Let them solve their own dilemma of choosing the perfect meal with Deliveroo Gift Cards. The best part is, it is applicable on any occasion, birthdays, anniversaries, or even corporate gifting. Your employees will love you! You can easily choose the gift card value according to your budget, add a sincere personalized heartfelt note, and send it directly via mail. Deliveroo Gift cards make an excellent gift option to the ones, who live far away.
How to pay and redeem Deliveroo Gift Cards?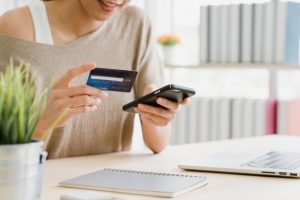 With the Deliveroo Gift cards, you can open a door to never-ending cuisines and new cultural experiences. Don't let your loved one wait for that table of their favorite restaurant. Having trouble paying or redeeming the gift cards? We got you covered! Here's a simple guide for you:
To buy:
Visit algiftcards.com and search for Deliveroo.
Click on it and choose your preferred gift card value. With value ranging from AED 25 to AED 200, we are sure it can fit any budget or occasion
Select a delivery option.
You will be directed towards PayPal and proceed with the payment accordingly.
The gift card will be sent via email and your loved one can redeem it on the app
To redeem: 
Your friends and family can easily redeem the gift card while they place an order from the app itself.  In a couple of minutes they can enjoy their order:
Check the Deliveroo Gift card Number and Pin Code from the gifted voucher
Download the Deliveroo app or Visit the official Deliveroo Website.
Login or signup with your account at Deliveroo.
Click on the Deliveroo Credit Tab.
Enter the 25 digit gift card number.
Click on apply and then, you can redeem your gift card.
Place your order, wait a couple of minutes and enjoy your delicious mouthwatering meal from your favorite restaurant
Where to find the best Deliveroo gift cards?
You can visit us at any time of the year to get the best gift cards online to buy almost everything you need. Love shopping on your own, we know a way you can save more. Visit Couponbot.com and let the bot find you the best deals. Get access to hundreds of coupons with a few simple clicks right away! Chat with ChatBots and get the perfect coupon for you instantly!
That's all for now! Don't forget to shop smart and save more with us. Get the best choices for gifting, only from us. No more hassle, no more stress in finding the perfect gift. Check out the blog for other gifting ideas. We would love to help you!