Whether it's a hobby or a passion, we all have that one thing that absorbs our interest over others. So, if you have a photographer in your life who is just getting started, you need to celebrate this new development. al giftcards is here to help you figure out the best gifts for beginner photographers. Make sure you please your loved ones. Get a great set of photography essentials to help them get started. Check out this great list we have curated just for you.
Gifting is not so easy. Especially since you are doing it for the upcoming expert himself, you might be caught in a dilemma. However, at the end of the day, it is the thought that actually counts. Nevertheless, we bring you six great gifts for the aspiraing photographer in your life.
Gifts for Beginner Photographers
Buying a high-tech camera as a gift might not be viable for you. However, there are a large number of gifts which you can buy without worrying about the budget. These gifts for beginner photographers will surely impress and be appreciated. Read on and make your pick!
Check out gift cards brought to you by al giftcards. Whatever the age or relation, al giftcards will provide you the perfect gift cards for all.
Related articles: Gift ideas for parents to be.
Mini Printers for printing photos instantly
While photos nowadays can easily be stored on your laptops, printed pictures have a totally different feeling. Furthermore, it's not always convenient to jump to stores to get pictures printed. So, a nice printer is a great gift for beginner photographers. Let the photographer in your life have a hard copy of their talents. Give them a chance to print each and every masterpiece. While you can buy them a normal-sized printer, you can also opt for mini printers. These will be much more handy and easy to carry around.
Check the Canon IVY Mini Photo Printer on Carrefour.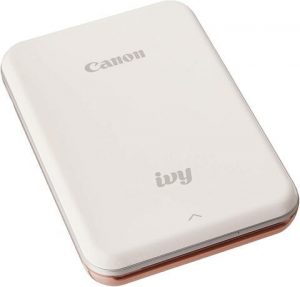 Price: AED 399
You can get them a Carrefour gift card and let them have a massive range of options.
Camera Bag for travel and safety
When it comes to photographers, their cameras and lenses are a massive treasure. These expensive appliances need to be cared for and dealt with carefully. Sometimes, the photographers in your life might get nervous to carry the expensive gear around. This, in turn, leads to them missing out on beautiful moments which can be captured for life. Make sure they don't lose on moments with a good camera bag that is fully padded and safe for the appliances. Moreover, a good quality camera bag is essential for each photographer and can't be missed from the list of gifts for beginner photographers.
Check the CADeN Camera Backpack Professional DSLR Bag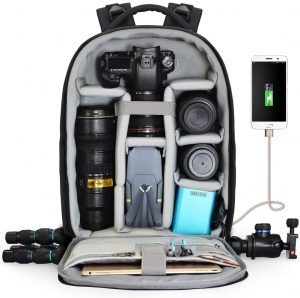 Price: AED 114.99
This is available on Amazon. You can get a gift card from Amazon now.
Related article: Gift ideas for your 20 something friends.
Camera straps for easy handling
Carrying a camera around in the hand can get very uncomfortable. Especially if the photographer has a long day ahead and multiple photos to click. You can't expect them to continuously take their camera out of the bag for every picture. The best alternative is to get a camera strap which will work wonders in making their experience comfortable. So, get it for them and watch them capture their great pictures with ease and comfort. Get a strap with wide and soft shoulder pads and help them avoid the pain. The best gifts for photographers is best when it is chosen by the user itself. So get them a gift card and the liberty to choose.
Check the Puluz Camera Strap with metal hook now.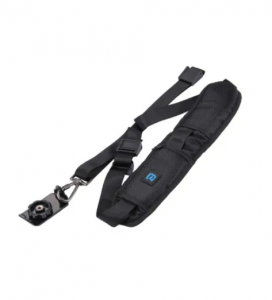 Price: AED 43
Get this from noon.com. Or you could also get them a Noon gift card.
A nice tripod makes the cut to the best gifts for beginner photographers
A tripod makes it to the list of the most essential photography appliances. Get a nice tripod for your new photographer and this will surely make it to the list of the best gifts they received. A tripod is very important for getting some still shots that require still shots and do much towards getting good photographs. So get them a tripod now and contribute to their hobbies. This is one of the best gifts for beginner photographers.
Check the Weifeng Portable Tripod now.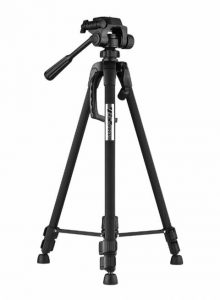 Price: AED 102.90
Get this on Carrefour.
Related Article: Gifts for Art Lover That Are Sure to Impress.
Memory cards and extra storage for storing pictures
Photographers surely know how important extra storage is. There is no such thing as enough pictures and this is known to all, photographers and non-photographers alike. So make sure that the photographer in your life does not have to compromise on their hobbies due to too little storage. Get them external storage like memory cards and hard discs so that they can capture everything they want without worrying about exhausting the memory.
You can get a great range on eBay. Let them make the pick and choose the ones that are most appropriate for them!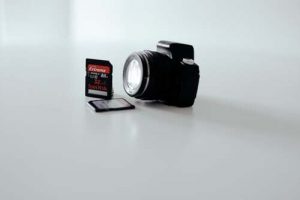 Check eBay codes and deals. Get the gift card today!
If you can't get them a DSLR, go for a polaroid!
You might not be able to get them a proper camera, however, you don't have to settle! If you want to gift the photographer in your life a camera, then you give them a camera! A polaroid is a great gift for anyone. What's better than a camera which gives you instant pictures in your hands. Get them a nice polaroid and add on to their camera collection. Furthermore, you get these at a much reasonable price as compared to DSLRs. Don't miss out on a great gifting experience with these great gifts for beginner photographers.
Check the Fujifilm Instax Mini 9 Instant Film Camera.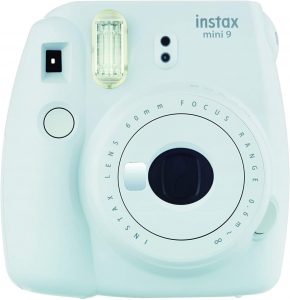 Price: AED 199
You will find this on Amazon. Check it out now and get the Amazon Giftcard.
Don't keep the photographer in your life waiting. Check these great gifts for beginner photographers and make them feel loved and cared for.
Related Articles: Gift comfort to those who work from home.