A lot has changed in the travel scene in the past year, but things are slowly getting back to normal. With flights and travel services gradually resuming, it's time for everybody to tick off that bucket list one by one. Know someone who loves traveling? We've curated a list of the best gifts for travel lovers along with some gift cards and what the travel enthusiasts can buy with them. If you are one of them, gift these to yourself!
Best gifts for travel lovers
We all know, a gift card is the safest gift to give someone right now. al giftcards offers a range of gift cards from the top brands online for various budgets. You can pick any one of these and gift it to your dear ones/s so they can pick out whatever they want on their own.
Careem Gift Card
Of course, the best thing to give a person desperately waiting to travel would definitely be a travel gift card. Careem is a company that offers vehicles customers can hire to go from one place to another. Initially, their services were limited to short distances, but now they have introduced inter-city travel options as well. This is why the Careem gift card makes one of the best gifts for travel lovers. These gift cards are available in denominations of AED 20 and AED 50.
Splash Gift Card
Splash Fashions is one of the leading brands when it comes to fashionable clothing, footwear and accessories at affordable prices. So if they want to travel, let them travel in style! Not just that, but this shopping site also offers basic essentials and comfort wear from top brands. Be it clothes, shoes, or accessories the brand has a lot of options to choose from. Splash gift cards are available in denominations of AED 50, AED 100 and AED 150.
Here's what they can buy for their journey with a Splash gift card:
Full-Length Jeggings for Women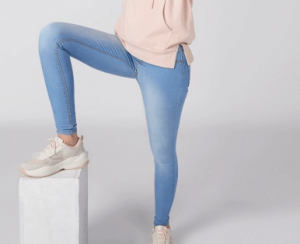 These are the kind of bottom wear travelers swear by. They're jeans but they're not! Jeggings not only look cool like jeans, but they're also 10x more comfortable. Hence, one of the best gifts for travel lovers. This pair is available on Splash Fashions for AED 60.
Basic Travel T-shirt for Men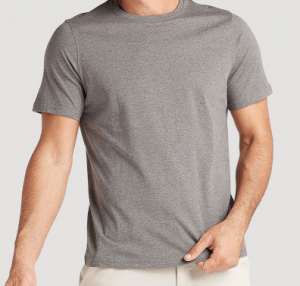 This t-shirt is airy and perfect for going around places. Besides, these go with any other piece of clothing and there's no need to worry about mixing and matching. Get it on Splash Fashions for AED 20.
4-Piece Set of Travel Bottles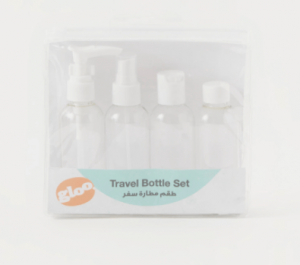 This set is easy to use and convenient for packing into suitcases. A must-have pick for avid travelers, it consists of 4 travel bottles in different sizes and is made from durable material. Get the set on Splash Fashions for AED 15.
Centrepoint Gift Card
Centrepoint is one of the top family shopping destinations. It offers quality products from Landmark Group's core retail brands all under one roof. The gift cards are available in denominations of AED 50 and AED 100. Here's what your dear globetrotter can buy with a Centrepoint Gift Card:
Solid Duffle Bag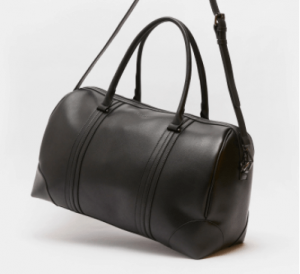 This spacious duffle bag makes the perfect gift for travel lovers. It is handy as well as stylish and can easily carry items needed for a weekend trip. They'll remember you every time they carry it! It is available on Centrepoint for AED 199.
The Amazon Gift Card
This is probably the most versatile gift card you can gift someone. Amazon is known for its wide and versatile range of quality products. Name it, and you can find it here. These gift cards are available in the UAE, Saudi Arabia, France, UK, and the US in various denominations. Travel enthusiasts can buy any or all of these items with the Amazon gift card:
Power Bank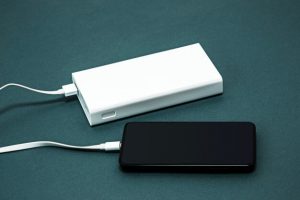 Those who travel a lot do not always have access to wall outlets and could certainly do with some extra battery on the go. A power bank would be of great help in helping them always stay in touch with their loved ones. Amazon has a range of power banks you can easily pick from.
Travel Journal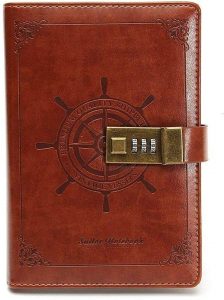 These journals and notebooks also make for really cool gifts for travelers. You can write and document the various experiences you had during your trips. Also, you can include photos, list down your itinerary, as well as fit in photos and a written description of the places that you have visited. Get this one on Amazon for AED 31.17.
Portable Water Bottle

We all know the importance of staying hydrated. A portable water bottle would make for a unique gift because no one really gifts such things. It is also a really thoughtful gift to show you care. This Portable Water Bottle is available on Amazon for AED 39.
Here are some more things you can find on the site that makes for great gifts for travel lovers:
Passport holder
Luggage Tag
Travel Pillow
Photo Album
World Map
Toiletry Organizer
An iTunes gift card (to take their music wherever they go)
Hiking Gear
Compass
Polaroid Camera
Babyshop gift card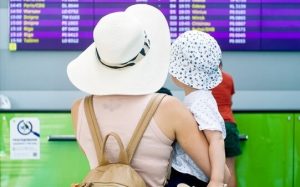 Know new parents who are ready to travel again? Babyshop offers a range of travel gear for babies and parents. From carriers to travel cots, baby luggage, car seats, portable rockers and more. Gift them a Babyshop gift card and the freedom to choose whatever they need. These gift cards are available in denominations of AED 50 and 100.
Stay tuned with us for the best gift ideas for all kinds of people and occasions!