The season of love is here! Who did you choose as your special one? When you are looking for gifts for him and her, did you forget to give love to the most important person in your life? It's you! We knew you would be too focused on giving, so we think you need to get a few gifts for yourself too.
If you are ever in a fix about buying the right gift for yourself or someone else, al giftcards has your back. Be it any occasion, festival, or just a whim, you can find the best gift cards from your favorite brands to match.
Self-love gifts to pamper yourself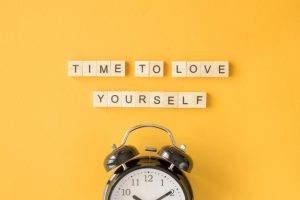 Your time of self-love isn't confined to one designated day or week. We have chosen some gifts for yourself that will remind you of your worth every single day. As you already know, you can find gift cards from all the brands you like with us. For today, this list is curated from Amazon.ae, you can shop the Amazon gift cards with us!
The best thing about Amazon gift cards? Here you are: 12 months validity, is an excellent gift option and you can receive it directly in your mail. You can buy anything you like without breaking a sweat!
1. Special Gift basket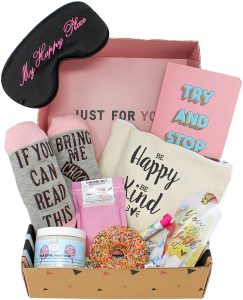 This one is for the ladies who need a little me time. The special gift box by Milky Chic is filled with 7 fun items, curated to wow you every time. It includes a Bath Salt Soak, Donuts Bath Bomb, Sugar Scrub, Socks, Makeup Bag, Notebooks, Lip Balm, and a sleep mask. 
Take care of your skin with the handmade donut bomb coupled with the salt soak and sugar scrub. How about making your life a little more cozy and comfy with a water-resistant notebook, cotton makeup bag, and a soft satin mask. It also has a handmade lip balm and a pair of soft comfy socks for those lazy days. Celebrate your every day with a curated gift box filled with gifts for yourself. 
Price: AED 224.61
2. Paint when you can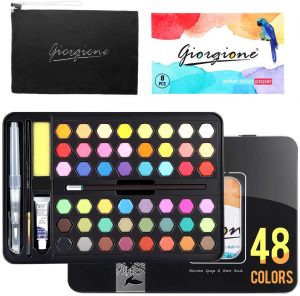 Painting promotes stress relief, it can stimulate the creative mind and provide a lower stress level. That means a happier, healthier lifestyle with good mental health. The beneficial effects of painting don't depend on the talent or skill of the person, but just the act of doing it. That means, to paint, you don't need to be an artist, but you do need paint!
We chose the Giorgione portable watercolor set to match your day to day usage. It has solid concentrated pigments with non-toxic, high saturation, and durable material. A choice of 47 bright colors and a metal box to complement it. The velvet bag is an easy carry on for you to draw whenever inspiration strikes you. You will certainly love the Complimentary Watercolor Pen & Fountain Pen which will help you make a better painting. 
Price: AED 47.22
3. Giada Rose Quartz roller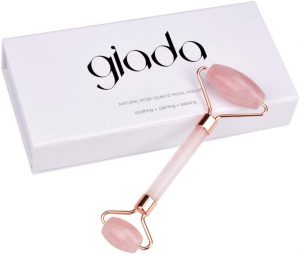 Take out five minutes for yourself every day and have a face massage with the Giana Rose quartz roller. Among the gifts for yourself, this is a practical and accessible choice. Facial massage improves blood flow and circulation, add it to your skincare routine to get a healthy glow. There are genuine marbling and varied color in the roller, don't be fooled by just colored glasses without any benefits.
It is simply great to use with your favorite skin products, such as lotions and serums. Also, you can rollover your sheet mask for cooling and relaxing sensation with every use. Rose Quartz is believed to produce a powerful, calming, healing energy in the body which will reduce puffiness and support the skin's appearance. 
Price: AED 55.00
4. A book about self-love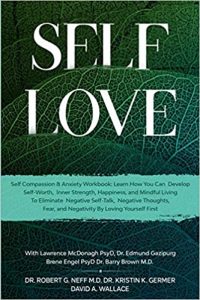 Self-love is often labeled as pride or narcissism, this Self-Love guidebook will prove them wrong.  Discover how having Self-love can help you achieve great health and happiness. If you are constantly berating yourself and wish to do things better or stress and anxiety seem to never let you breathe in peace, this is a sign for you.
Loving yourself is the first step to let go of negative emotions. In this book, you will learn and find:
Why You Deserve To Be Loved
The Signs and Symptoms of Depression and Negative Thinking
How To Deal With Different Types of Anxiety
What Self-Compassion Really Is All About
The Myths and Benefits of Self-Compassion
Dealing With Feelings of Feelings of Negativity
Building and Mastering Your Emotions
Why It Is Normal To Feel Panic and Worry
Best Practices To Cope With Trauma and Winning The Battle Against Anxiety
These are the best gifts for yourself.
Price: AED 91.22
BE A SMART SHOPPER
You can visit us at any time of the year to get the best gift cards online to buy almost everything you need. Love shopping on your own, we know a way you can save more. Visit Couponbot.com and let the bot find you the best deals. Get access to hundreds of coupons with a few simple clicks right away! Chat with ChatBots and get the perfect coupon for you instantly!
That's all for now! Don't forget to shop smart and save more with us. Get the best choices for gifting, only from us. Check out the blog for other gifting ideas. We would love to help you!