Let's start with the ultimate truth, it's difficult to please each and every one. Whether it's shopping for a birthday present or a holiday wishlist, the fear of someone not liking your gift is the real deal. Now, there's a better, smarter, and easy choice— gift cards! Not just any, but the iTunes Gift card!
At al giftcards, choosing the right gift card is really easy, you just have to know their favorite brand! Then, choose the amount according to your budget, and the job is done. But what if you don't know the brand they love?  Get them the iTunes Gift card! If you are wondering why we have a list of reasons along with what you can buy with them!
Why should you gift an iTunes Gift card?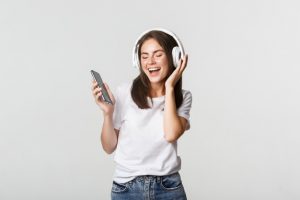 1. Purchase any content that is downloadable
We have seen a fair share of picky people who don't know what they actually want for a gift. Well, lessening the stress for you, an iTunes gift card can be used to download content. These are generally targeted at Apple users but Android users can use them as well.
You can use it to download apps, movies, music, books, games, in-app purchases, in short, any downloadable content.  But keep in mind, you can purchase only content, if you would like to purchase Apple products, you need an Apple Store gift card.
2. Andriod and iOS: Redeemable for both
It is preferable to gift an Andriod user a Google Play gift card, but if you didn't know, there is no reason to sweat. You read that right, don't worry there are options for Andriod users to redeem it as well! Here are some ways you can use it:
Download Apple Music on your phone and redeem it. You can buy music with the iTunes gift card.
You can also download the iTunes app on your PC and redeem the gift card.
3. Discounts and fits in your budget
At al giftcards, you can choose the denomination as well as the currency for your gift card. It can be a gift to other recipients or yourself! Just make sure to choose the right amount that fits perfectly in your budget.
What can you buy with the iTunes Gift Card?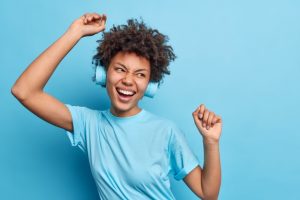 Being hooked on those last music releases, or the classic track, the iTunes gift card is the best escape for a music lover! But there is more to just music that the gift card can redeem for you. We have already mentioned a snippet of buying every downloadable content, let's go into details. Make the most use of them and let's enjoy the musical journey.
1. Apple Music Subscription (duh, obviously) and more…
Apple Music is heaven for any music lover. With unlimited streaming of over a 50million songs on any of your devices, a three-month free trial, and various plans for individuals, students, or families, they know what they are doing. iTunes gift cards can help you get an active Apple Music subscription.
You can stream it on any of your devices: iPhone or Android, Mac or PC, Amazon Echo speakers, Ipad, Apple Watch, and many more.
What's more? You can purchase subscriptions from the other apps on the Appstore. The option is in-app to apps such as Netflix, Hulu, Spotify, ESPN+, Tidal, and Dropbox.
2. Get storage on your iCloud
If you're an iOS user, iCloud is a term you are familiar with. When you sign up at iCloud, you automatically get 5GB of free storage for photos, videos, and other files. if you need more storage, you need to upgrade your plan accordingly. With an iTunes gift card, you can simply buy the new storage plan with zero hassle.
3. Buy apps and Games: in-app purchases and game currencies
You can get your hands on the paid apps which you might be dying to find out.
Also, how many times have you been stuck at a level and just need few gems to buy those extra moves?  You can use the gift card balance to get the game currencies that you require. Be it the PokéCoins in Pokémon GO, those gems in Clash of Clans, Fortnite's V-Bucks, or just some extra moves in Candy Crush Saga. You got it!
More offers and discounts while you shop
You can visit us at any time of the year to get the best gift cards online to buy almost everything you need. Love shopping on your own, we know a way you can save more. If you love your shopping spree and want to save while you shop, we know a place you should be at! Visit VoucherCodesUAE to receive coupon codes and discount deals on all your favorite brands!
That's all for now! Don't forget to shop smart and save more with us. Get the best choices for gifting, only from us. No more hassle, no more stress in finding the perfect gift. Check out the blog for other gifting ideas. We would love to help you!