The holiday season is finally here, and we've got the spirit, joy, and love. But what about the gifts? It is always a daunting task to find the right gifts for your loved ones when there is so much to choose from! We decided to make it easier for you with thoughtful Christmas gift ideas! Not just that, we got a proper Christmas gift guide on what to buy and especially what not to buy for Christmas.
Choose the best Christmas gift cards!
What NOT to buy for Christmas ever?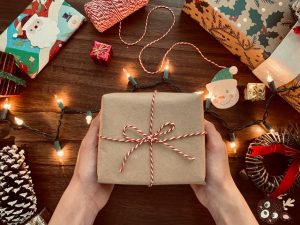 Sometimes it only takes a misstep in gifting to embarrass yourself and offend the recipient. Don't let the pressure of gifting dampen the holiday gifting spirit! We are letting you know which items should definitely not be on the list of Christmas gift ideas.
1. Souvenirs
Honestly, no one wants a souvenir from a trip that they didn't take. Especially as a Christmas gift! It is sweet to show that you remembered them on your recent trip but let not bring that under the Christmas tree.
2. Lingerie
If you are a family that opens gifts together, please don't embarrass your partner. Keep these gifts for your partner for Valentine.
3. Household necessities
We are talking about the basics, things like toilet paper, groceries, cleaning supplies. Yes, it is extremely important for someone moving into a new house, but this is not an excuse to gift it.
4. Insanely generous gifts
People surely would love a paid vacation, major appliance, or a car as Christmas Gift Ideas, but to buy it for themselves! Don't go full out because they might have different plans. Our suggestion would be to ask them first!
5. Gym membership
Receiving a gym membership as a gift can be plain awkward for the giftee. Your intention might not be at fault but it can send across a very not so holiday-friendly message.
Related Article: Send some love with these top gift ideas for the parents-to-be
Christmas Gifts and Gift cards you should definitely gift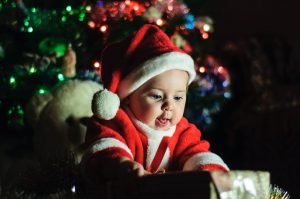 Now that you know what you have to avoid, let's get down to what your friends and family actually want!
1. Giftcards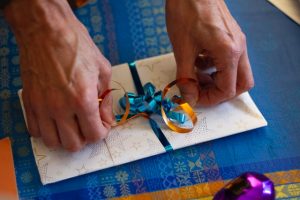 Let's make something clear, cash is a very tacky present for adults. Sure kids would love a few bucks as a present, but it is a serious no-no for adults. Instead, choose gift cards. Couldn't travel home for the holiday? You can always send them love through al giftcards. Use to choose gift cards from their favorite store in more than five currency options including EUR, USD, AED, GBP, etc. right into their email.
Get the perfect Christmas Gift cards!
Related Article: Fresh gift ideas for your 20-something friends
2. Smart devices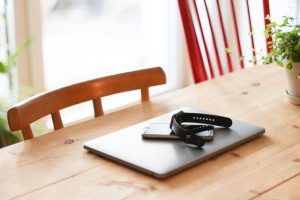 Get on with the times and gift them the perfect present: wearable smart technology. Be it a smartwatch, phone, echo device, or a new laptop they might be eyeing. If you are planning a surprise, it will obviously be quite a task to figure what they might actually need!
We got the solution, you can gift them the Amazon gift cards. You can choose a budget and they can choose their gifts!
Related Article: Gift ideas for the introverts who love to stay home
3. Soothing products to relax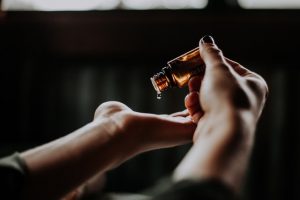 Christmas is hectic, we know that! A care basket can be the perfect gift and thank you to the host. Choose the much-needed relaxing break for them, including bath salts, bath bombs, essential oils, and aromatherapy. Suggesting to lay off skincare or makeup as Christmas gifts ideas, they do not set a good tone.
Choose to get Nykaa Giftcards, a leading online beauty retailer. Beauty products are a very personalized approach, depending on the type of skin, the fragrance they prefer, allergies they might have, and many more. The best choice, let them choose.
Get the best Nykaa Gift cards now!
Related Article: Gift comfort to those who work from home
4. Anything Apple can make their day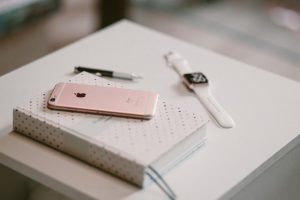 If you want to gift someone who loves tech, trust us Apple is the way. Apple products have a separate fanbase altogether and for all the right reasons. Yes, it might fall on the more expensive spectrum than Andriod or windows users.
You can gift them an Apple Giftcard instead, so they can add on to their existing budget, that you might know of. Apple Giftcards can also be used for in-app purchases, so you know that your pocket doesn't have a hole and they are happy. It is a win-win.
Related Article: 11.11 Special: Interesting gift ideas to surprise your single friends this year
We hope you, your family, friends, and loved ones have an amazing time this holiday season with the Christmas Gift Ideas! We wish you a Merry Christmas and a Happy New Year. Shop the best and exclusive gift cards from your favorite brands in your estimated budget. Let your gifting experience bring happiness in the Holiday season.
Now you can get access to hundreds of coupons right away. Download the free extension of Couponbot.com, chat with ChatBots and get the perfect coupon for you instantly! Zero hassle and lots of savings just for you.