Regardless of industry, sector, or occupation, work from home has become the new normal. No matter what the situation, working from home is the norm for the majority now. So here are some great gifts for those who work from home. These gifts for workaholics will surely make life easier and comfortable for them!
al giftcards is here to assist you to have the perfect gifting experience. You want to see nothing less than a million-dollar smile on the faces of your loved ones. So here are all the things you can gift to help these passionate workaholics have an organized and comfortable work experience.
Gifts for those who Work From Home
Here are the 10 best gifts for those who work from home. Make the workaholics in your life happy and pleased!
Comfortable Back Rest Pillow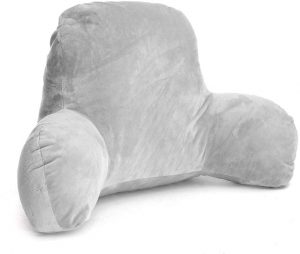 Price: AED 130
Sitting in the same posture and place all day causes unbearable backaches and discomfort. So the best thing to get for such aches is a comfortable backrest preferably made of foam. These backrests are of great help and we assure you, this will be the best gift for those who work from home.
Now is the time to find your perfect fit for your workaholic and watch them as they indulge in the softness and comfort of their new backrest. Get the above product from Amazon. Press the button below to get the Amazon Gift Card.
Low back computer chairs are the way to go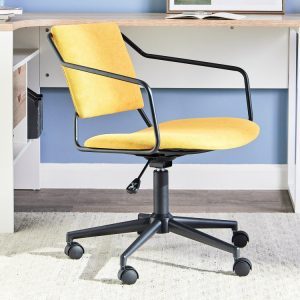 Price: AED 329
Another great way to make up for the backaches and bad posture is a low-back computer chair. These chairs will help get posture correct as they spend hours on their computers! Workaholics tend to compromise on their health so take care of them.
Get this chair and more on Home Centre. You get a range of chairs to choose from. Press the button below to get the gift card.
Coffee makers to reboot and refresh!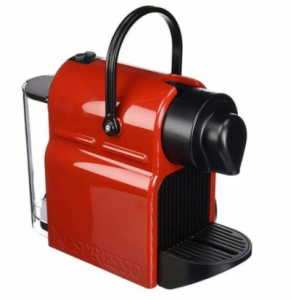 Price: AED 479
Everyone needs a wave of energy after working long hours. What's better than a nice cup of coffee to reboot and have the energy to go on? Get a coffee maker for the workaholics and join in for some coffee time during their break hours. This gift for those who work from home will beat it all! Your loved ones will surely owe you for the "me time" you bought them. Here are some of the best coffee makers.
Choose from a wide range of Coffee Makers on Carrefour. Get the Carrefour Gift Card now!
Wi-Fi Extender is one of the ultimate gifts for those who work from home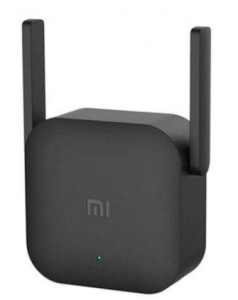 Price: AED 36
Everyone faces the issue of bad WiFi in some parts of the house. If your workaholic faces it too, here is the best thing you can gift. A WiFi Extender is a device that repeats the wireless signal from your router and expands its coverage. This is a great gift for those who work from home. Give them the liberty of working from every part of the house without worrying about the WiFi connection.
Get it from Noon. Get hold of the Noon Gift Card and have a great gifting experience.
Loungewear is a comfortable gift for those who work from home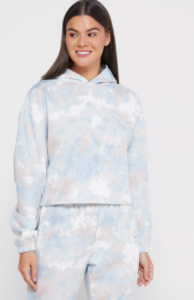 Price: AED 146
A comfortable set of loungewear is a must-have for all those who mostly stay in for work. Work from home rids you the need to dress up for the office and gives you the luxury to work in your comfortable pajamas. Now that you are gifting the workaholics, a new and extra comfortable loungewear is a must! This is one of the best gifts for those who work from home. Look for something soft and breathable. Make sure the clothing is easy to move around in.
Furthermore, make it fashionable with some trendy design. You will get a great range on Namshi. Get a gift card from Namshi today!
Table Lamps: Gifts for those who work from home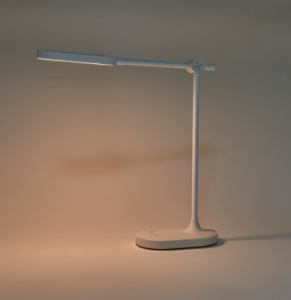 Price: AED 99
Working in a place with good lighting is very important. This helps reduce stress on the eyes and helps avoid massive eye damage. While looking for a place with good lighting is easy during the daytime, work can go up to long hours. So help out the workaholics with a great table lamp. This is the perfect gift got those who work from home!
You can get the above product of Lifestyle. Get the gift card for Lifestyle and let them choose their favorite lamp themselves.
Skin refining and home spa products for some chill time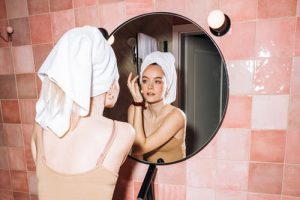 Working all day from home can take a massive toll on the skin and cause stress like never before. Especially if your workaholic has a very stressful routine and little time to chill and cool off, they surely deserve a grooming session.
You can get them a nice set of fragrant bath essentials or some products for a nice hair spa treatment at home! Me>Work should be the key in all our lives. However, Workaholics might forget to implement that. Help them out and be a savior!
Get the best range of products from Nykaa. You can press the button below to get the Nykaa Gift Card.
Bed tables for those who can't get off their bed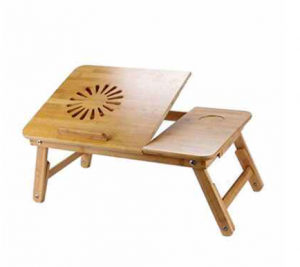 Price: AED 79
We all have some of those lazy days when we don't want to step out of the bed. However, work can't wait. In such cases, what's better than the luxury to sit on your bed and work? The list of great gifts for those who work from home is incomplete without a bed table. Furthermore, nowadays you even get these tables with extra storage compartments!
Get a good-quality bed table with as many extra features as you can get! You never know when your workaholic will need them! You have a great range on Noon. Get the gift card now!
File organizers will help them avoid the mess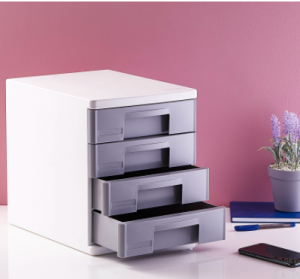 Price: AED 89
Dealing with an uncountable number of documents and keeping track of each and every one of them is hard. Make work easy for those who work from home. Get them a file folder! This will help them keep their papers from work in an organized fashion and avoid all the mess. So now help them set up an office space at home and keep it organized.
You can get this at Home Box. Get the workaholic in your life a gift card and let them take their pick.
Table organizers, pen stands, and stationary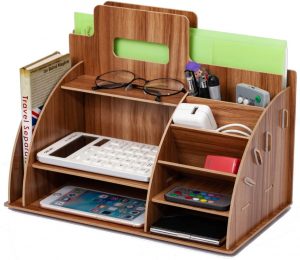 Price: AED 79
Help those workaholics maintain their tables and workspaces. Keeping everything neat and arranged is a must to make things easier while working. So get them some products to help organize their workspace. A good quality penholder and a collection of pens and stationery are all essentials while working from home!
Get this great table organizer from Amazon or choose from a wide range of products. Get the Amazon Gift Card now!
Gifts for those who work from home are simple. You don't always have to give grand gifts to make them happy! All you really need to prove is that you care.