On the upcoming 11.11 Sale a.k.a. Singles' Day Sale, seize the golden opportunity of brightening up your loved one's day. Singles' Day being the highlight of this article, we hope it did ring a bell! Sit down and make a list of all your single friends who need extra loving on this November 11 (and every other day, actually). After all the brainstorming with the team, al giftcards presents to you some of the unique ways to tell your single friend "you got this, bestie!" From insightful products to thoughtful gestures in the form of gift cards, you have it all under one roof. Without further ado, let's get straight to gifting ideas and best deals for this Single's Day.
Essential items from Amazon: Smart Light Switch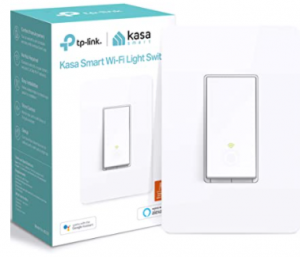 Amazon does not miss a single chance of giving away huge sales on big days. Therefore it's no surprise that Singles' Day too shall receive the same attention. Likewise, get your single homie an Amazon Gift Card so that s/he can make a robust use out of it. For example, a smart light switch by Kasa which s/he can install at home without any hassle. On days when s/he leaves in a haste leaving the lights on and there is no one home to call and ask to switch it off. As your friend is an independent lady or a gentleman, encourage her to live her/his best by this little gesture of yours.
It has auto-monitor features to be controlled from home or office or any outdoor venue via the Kasa App on phone at any time of the day. Its voice control features applicable with Alexa and Google Assistant make it all the more versatile.
Related Post: Unique and Perfect Graduation Gifts for Female STEM Majors.
Careem Ride Pass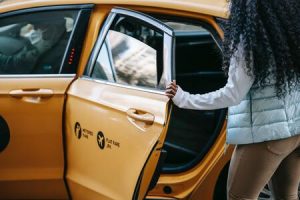 Boost your single pal's confidence by sending them the Careem Gift Card for them to travel and commute to local places alone. By doing this there will be one extra load of having to spend their cash ticked off the list. Now all they have to do is get dressed and leave their house knowing their bestie got them sorted for good when in a rush to take a ride to the closest movie theatre to catch up with their friends including you. *grins*
Netflix Subscription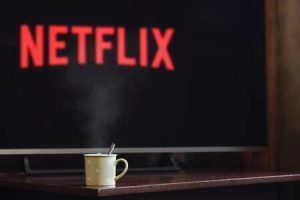 Being single is synonymous with finding ways to entertain oneself. What could've been a better option than gifting them the Netflix Gift Card? As Netflix opens the door to an endless array of entertainment from Netflix's original movies, TV shows, and movies from all across the globe. Introduce them to the entertainment and movie buffs in themselves and let them have the best times of their single life.
Related Post: Perfect gift ideas for people who simply love to cook.
Finger-licking Food delivered to you from Nando's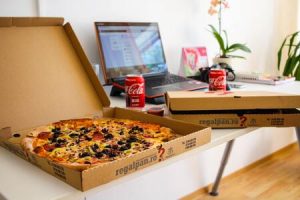 Another great addition to the previous gifting idea is to sort them into meal plans. In doing so, their favorite show doesn't have to wait while they're busy preparing their lunch or dinner in the kitchen. Take up the role as your single friend's 'personal event manager' by charting out their 11.11. itinerary for the day. Set them up for a fun-filled solo date, by sorting their meals options along with their movie plan. Gift them the Nando's Gift Card as it brings you a plethora of lip-smacking dishes that are one-of-a-kind right to your doorstep with its effective delivery options.
Add Extra Melody With Spotify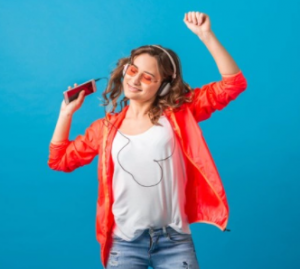 Another great way to enhance your single friends' lives is by adding extra life and vibrancy with the Spotify Gift Card. Let the music be their escape and a respite as the world can be a little strenuous at times. Let them know that they can always count on you and you have their back. Sometimes a shoulder to lean on and oftentimes moral support too. In such a scenario, a Spotify gift card can be that icing on the cake that is needed.
Noon Gift Cards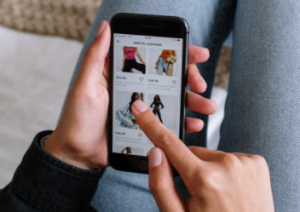 Well if you run out of all the gifting ideas for your single friends, that's okay. After all, gifting does not necessarily have to come with a reason or events attached to it. Everyone loves gifts. Give your single confidant this Noon Gift Card. Noon is the one-stop destination for various categories like Fashion, Electronics, Home & Kitchen Essentials, Baby & Toys, and much more. Let him or her get hold of things and items essential to them without having to spend a penny from their pocket. Be their fairy godmother/father on 11.11 and let Cinderella( or Cindrello if it's a masculine gender *winks* ) enjoy the day that is solely meant for him/her.
So these were our favorite ideas as to what you can gift to your single friends on the auspicious occasion of 11.11 Sale. We honestly hope that this sweet gesture of yours shall truly elevate your friends' day. It is because of people like you that we still believe in kindness, thoughtfulness and have good faith in friendship. Your single friends may not have met the love of their lives but they definitely have you and they are indeed very lucky. Do consider these options and go get it. For similar ideas make sure to follow Algiftcards. Until next time! Happy Gifting!
Related Post: Gift ideas for introverts who love to stay at home.