Believe it or not, your 20-something friends are sure to have a long wishlist to choose from. Let's make today's goal to check off everything on that list! Well, maybe not everything, but we will make sure that you get some fantastic gift ideas for 20-something friends today!
When you've got a long list of friends to shop for, and you are trying to cover everyone on the list, it can be really hard to think of enough presents for all of them. Not just that, you will also have to put in thought, that whether they already own it or if you have given it to them in the past. To make you feel at ease, at al giftcards, we did the hard work and brought together suggestions for gift ideas for 20-something friends you will love!
Related Articles: Gift comfort to those who work from home
Gift ideas for 20-something friends
1. For those who love Aromatherapy
An ideal gift for anyone who is looking for healthy aromatherapy to relieve anxiety, comfortable sleeping, or just relaxing. This diffuser with oil set includes the popular wood grain essential oil diffuser of 500ml, and top 7 100% pure essential oils. (AED 179.90) God knows, 20-something is a stressful time, and giving them the means to relax is sometimes the best gift.
The oil includes lavender, tea tree, peppermint, eucalyptus, lemongrass, sweet orange, rosemary, frankincense essential oils that will go perfectly with an ultrasonic oil diffuser to bring an inviting, lively, and aromatic scent. With a dune design, it is fashion-conscious and unique. The silent diffuser has a noise level of < 35 dB. So, it can be a meditation partner or a sleeping one, let them decide. 
2. For the shoe lover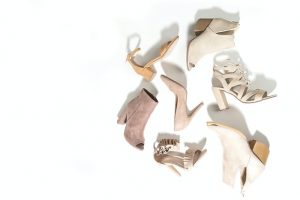 If you know your friend has this crazy yet adorable love for shoes of all kinds, you can get her something from Shoemart. You can find all the trendy and hot collections of the newest line and season just with a little scroll. A pair of good shoes can give a whole world of confidence.
Worried that their taste may be a little more fine or specific? No need to worry, get them a Shoemart gift card. You have a gift card option for AED 50, AED 100, and AED 75. You can just choose and gift that fits your budget, they can use it whenever they want, and maybe you can help chime in for their dream shoe.
3. For the phone-obsessed ones
Gifting mobile accessories can be tricky. You need to choose one according to their needs. If someone likes to exercise while listening to music, you can gift them an armband, a protective case can help anyone and a marble casing can make them look extra!
This rhinestone and marble casing (AED 30) is for someone who just loves to be extra. The shiny marble glitter texture with diamond rhinestone rotating holder and soft faux fur ball can be coupled with either Chinese checkered style wristbands or rope designs. You can choose from Purple, Red & Green, Or Chinese Style Red & Blue. Though it is slim and sleek, it is well built. The non-fading surface and anti-fingerprint can perfectly protect your phone. 
4. If a new tote is a must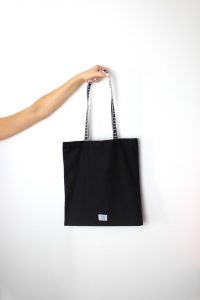 First of all, everyone should have a tote bag, for daily chores or a day out. These are good space savers, make plastic bags run for the money and be a fashion statement as well. If you don't already know, let the baggage destination be Caprisa. Get the totes out and let the praise on in. Totes aren't cutting it? Then, the trendiest collection of handbags, luggage carriers, and backpacks are ready to be picked up by you!
The Caprisa giftcards will let you choose gift cards with a validity of 12 months. They can use it all year-round, whenever they want, and buy according to their individual needs. You can use from AED 50-AED 150, which means a tote bag to a luggage carrier to choose from.
Related Articles: What gift cards to give Type A and Type B Personalities
5. Giftcards for everyone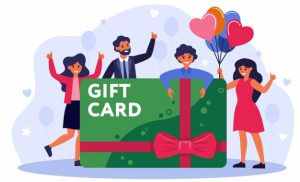 Let say you went through all the gift options and you can't decide on one. There's a solution for that as well. You can always opt for gift cards. Find gift cards for every store mentioned right here with us! Be it Max fashion gift cards, Amazon gift cards, or such, you can choose the currency and price according to your budget.
The convenience and efficiency are enough for it to be a gift option for adults, who are smart shoppers. Let your friends decide what they want, your gift and their pick, nothing is going wrong with that. If you want to know why we are the best, keep following us!
That is all for today's choice of gift ideas for 20-something friends. Follow us and know more about the ultimate gifting experience. With our gift guides and gift card options, we will make sure, you never have to miss a good gifting opportunity!
Related Articles: Gift ideas for the introverts who love to stay home