Gift giving is a gesture of love that can leave both the giver and receiver with gratitude. It's a warm, fuzzy feeling to watch somebody's eyes twinkle when they are surprised by something they love. In the last decade, climate emergency has grappled Mother Earth. Amidst this, isn't it welcoming to watch small businesses promote and thrive with sustainable gift ideas and solutions? It is also encouraging to watch some well-known corporations join hands in the fight for the ecosystem.
No matter what the occasion, al giftcards always offers the ultimate gifting solutions. Check out the site and send your loved ones gift cards from their favorite stores.
The arena of gift-giving has also opened its arms to eco-friendly alternatives. If you're looking for eco-friendly gift ideas, here are some options that we loved:
1. These Monochrome Pantsuits
The Giving Movement is a Sustainable Clothing brand with a cause. Their stunning pantsuits in bright monochrome color palates look like they're straight out of a Wes Anderson Film. And it's not just the aesthetic that is on point with this eco-friendly apparel brand. The Giving Movement makes use of sustainable fabrics like organic cotton, recycled polyester, recycled nylon shell. A gift to your friend from this store will leave you with wholesome gratification. The best part is that AED 15 of every purchase is donated to their cause for ethical, sustainable fashion. You can get 10% off on your purchase with The Giving Movement Coupon Code.
2. More Greenery for the Garden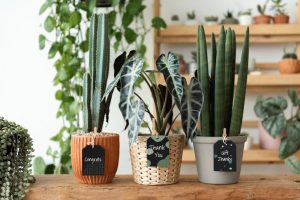 Gardening is a hobby that offers space for endless sustainable gift ideas. If your friend likes her greens and waters plants for peace, you can make a safe bet on gifting her anything gardening-related. Choose from easy indoor plants or even succulents. Overwhelmed by the variety of plants that are available for gifting? You can resort to gifting a home and garden gift card and let your eco-warrior pal do the choosing instead.
Shop Home and Garden Giftcards
3. This Gorgeous Green Bag
Advocacy against animal abuse is an important dimension of fighting for Mother Earth. Thankfully, platforms like veganologie.com have been incorporating alternatives such as vegan leather into the fashion world. This leaf-shaped clutch ticks all the criteria for being the perfect sustainable gift for your friend: It's spacious, snug, stylish, and sustainable. The website offers free worldwide shipping.
4. Eco-friendly everyday utilities
Making small changes to our every day habits can have a huge long-term impact on not just our own health and well-being but also the Health of our Earthly home. Thankfully, many eco-producers have stoop up to the challenge and innovated eco-friendly alternatives for our everyday use. The Good Karma Co. is one such platform that provides eco-friendly alternatives for everyday essentials. Another platform, the Humble Co. offers bamboo toothbrushes. These are available on noon.com and can also make for cute eco-friendly gifts that are useful too!
5. Sustainable Skincare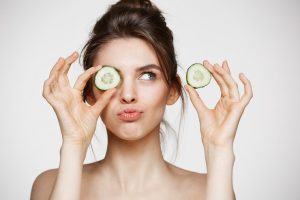 UAE has been fast-rising to the benefits of natural products for the skin. Gift your friend the goodness of natural ingredients packaged with care. If you're shopping from Dubai or anywhere else in the United Arab Emirates, you can check out brands such as Herbal Essentials which cites 90% natural ingredients in their products.
6. The Gift of Music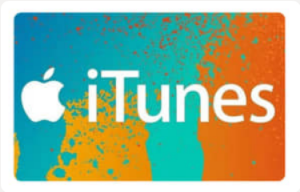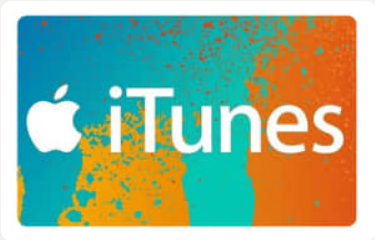 Looking for a budget-friendly zero waste gift? How about gifting someone their favorite songs? How, you ask? Well, you don't have to go through the hassle of creating a mixtape anymore, just buy them an iTunes Giftcard. It is surely thoughtful and will create no e-waste. Also check out giftcards and coupons for Aliexpress
7. Hand-made is always wholesome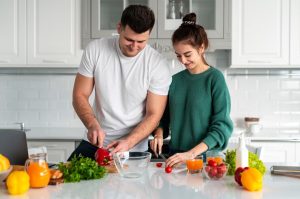 While there are lucrative choices in the market, don't forget the simple joys of gifting something you make with your own hands. A greeting card that says you care or a casserole full of their favorite noodle soup is all it takes to show someone that you care. The best part? You're not polluting the Earth with a handmade card or some good home-cooked food. For greater impact, you can try recycling craft material and cook with local ingredients from your neighborhood souk.
8. Eco-Friendly Home Essentials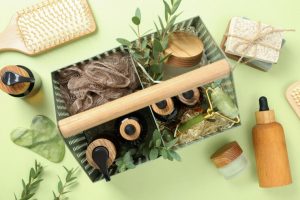 Generic cleaners are often rich in chemicals and toxins. Using these on a day-to-day basis can have a huge impact on your loved one's health. Gift them a natural remedy for cleaning their homes. The Botanist Dubai brings an all-new freshness to the cleaning industry in UAE. You can shop for biodegradable soaps, linen mists, handwashes, kitchen cleaners and more.
Share Your Sustainable Gift Ideas With Us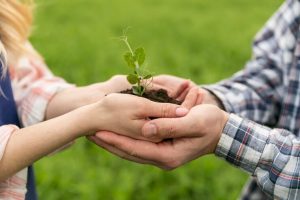 It is very thoughtful of you to take the extra effort to support your eco-warrior's cause. In doing so, you're also helping Mother Earth. If you want to immerse further into the journey, you can even try joining advocacy initiatives such as PlasticFreeUAE and introducing sustainability in your own life. Hope this list has helped you land on that perfect gift for your friend. If there are more such products that we've missed, we'd love to know more. Do reach out to us!
Save Automatically on Your Online Shopping
If you love shopping online and are always on the lookout for the latest deals, offers and trending coupon codes, install CouponBot! This automatic discount code finder fetches you the top promo codes from your favorite stores online in an instant. Install the CouponBot chrome browser extension now and start saving!