Black Friday is coming! Are you ready to witness the greatest annual sale? If you've been making that holiday wish list, this is the chance to tick it out one by one. Obviously, we don't have to mention that this is quite literally the best gifting season as well. You can buy and save at the same time. No guesses here, we are here to walk you through the Black Friday gift guide.
We have all you need to know about this massive sale. Along with that, we at al giftcards will tell you about the best e-giftcard options for hundreds of brands! So let's dive into the world of deals, discounts and sales.
What is Black Friday?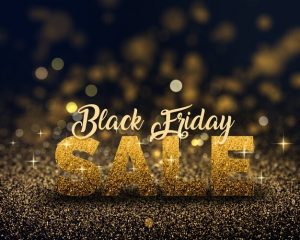 If you don't know about the Black Friday Sale, you must be literally living under a rock. Not kidding, you are missing out on a LOT! Black Friday is the name given to the Friday following Thanksgiving, which falls on the fourth Thursday of November every year. 2020 may have canceled out on a lot of things, but Black Friday sure isn't on that list.
This year, the event falls on November 27. Yes, you better be marking your calendars and setting up those memos, 'cause everyone will be ready for this. We don't want you to miss out on your early Christmas shopping. Not just that, the shopping frenzy doesn't just stop after one day. From Thanksgiving to the next Monday, known as Cyber Monday is a four-day shopping fiesta. Online or physical stores, both have never-seen deals and discounts to attract the most number of customers.
It is said, there have been incidents of violence and chaos while shopping through Black Friday. Stampedes are more common than you think. Our tip, shop online!
Black Friday Gift guide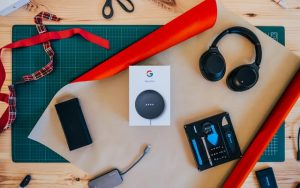 This is the perfect time to stock up on the holiday gift list and also to treat yourself. With our Black Friday gift guide, we will let you know, where you should look for all the things you need. Our best pick will always be gift cards as the recipient can use it either on an online store or in a walk-in store. There you are— easy, convenient and thoughtful!
1. Amazon for everything
Amazon.ae serves major sales at any time of the year. With Amazon Prime Day roaring with success, you need to get ready for the Black Friday sale. Fashion, electronics and furniture are the best value items you can invest in.
If you're scared of getting too carried away, buy yourself a designated amount of gift cards and use only those. Amazon Giftcards on al giftcards are available in AED, USD, EUR and GBP with the highest denomination of AED 150.
2. Giftcard for everything Apple
Everyone wishes to own an Apple product, why not make someone's wish come true? You can send a loved one Apple Store Giftcards and let them choose what they want.
3. Home Improvement from the Home Depot
A warm and inviting home is everyone's dream. Now, you can fulfill it yourself or help someone fulfill it by gifting The Home Depot giftcards. You can find discounted home décor, silverware and kitchen gadgets you always wanted. Co-ordinate it, serve it and just enjoy the new fresh look of your home.
What not to do on Black Friday?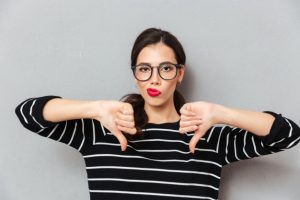 You possibly didn't think that we won't tell you the obvious consequence of your over-enthusiastic shopping spree. This Black Friday holiday guide is going to make sure you have no regrets or bad decisions after the sale. Let's save your sanity and money while we are at it.
1. Don't give in to the ads
We're a 100% sure, we aren't the only people shoving Black Friday on your face. Trust us, there will be more ads coming up and they will be much more hyped and bigger than us. If you don't want your money to go poof!, there are two things you could do:
Make a list of the items you absolutely need to buy at least one day before the sale.
If you're not sure of what you want to buy and want to be more flexible? Set the money limit and don't you dare push it.
2. Avoid too-good-to-be-true offers
Hey, we know Black Friday offers are worth some push and pull, but it calls scammers, good ones too from everywhere. So, if you see any too-good-to-be-true offers, steer clear. Run away, hide your credit cards and block the site. Look for trusted sites, alright? Okay go and have fun.
3. Cyber Monday is looking at you
Always remember that Black Friday is not the end of the sale, you have Cyber Monday patiently waiting its turn. So should you. Great values, heavy discounts and deals are offered. Don't finish off all your savings and hang on tight.
We hope you have an incredible Black Friday shopping spree! If you are not sure about your gifting choices, you can head over to our blog and we will be more than happy to help you out!