Did you know that half the world's population consider themselves to be a football fan? If you are looking to gift someone who is a hardcore football fanatic, you have come to the right place. First of all, be assured that you are not alone in fighting the dilemma of getting an ideal gift for a football lover. FIFA estimates that there are 3.5 billion football fans worldwide, and it grows every year. The gifts listed below stand relevant to those who chime in the slogan "football fan till I die."
With FIFA World Cup 2022 coming soon in Qatar, it's the perfect time to present the most unique gifts that you can fetch the soccer enthusiast you know. al giftcards houses gift cards for over 100+ brands in the MENA region, be assured to find something suited for everyone.
Unique gift ideas for football fanatics
1. TELSTAR 2018: The FIFA World Cup 2018 Ball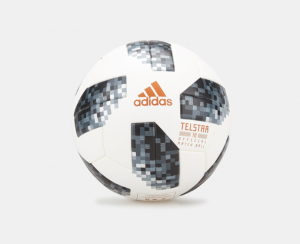 What can be better than gifting the football fanatic a football ball itself? Recently, FIFA has released the 2022 Qatar World Cup match ball. Like every World Cup, this year too Adidas has come up with a unique combination of colors and designs. Named Al Rihla, the official match ball for the upcoming 2022 World Cup, comes from an Arabic word that means a journey or the travelogue that documents it. It is a bit too early to get hold of Al Rihla, so instead, you can check out the 2018 match ball Adidas Telester, a redesign of the first World Cup match ball manufactured by Adidas in 1970.
2. Nike Hypervenom Phantom III
Can you guess the cleats? Harry Kane, England forward, had these particular cleats on during the 2018 World Cup. He was awarded the Golden boot for his extraordinary performance. He scored 6 goals to his name and managed the top position throughout the tournament. So, how about gifting these cleats to the person who loves to sweat it out on a football field. You for sure won't regret gifting this and they for sure will thank you every time they are on the field.
3. FIFA 21 gift card

The way football fans would love to sweat it out on the field, similarly, they would love to play it virtually. FIFA, the legendary series, has come a long way and is now considered the largest football gaming franchise when it comes to virtual play. FIFA gives its user the real gaming experience with the biggest leagues, clubs, and players as well. Get them an ultimate FIFA 21 gift card from al giftcards.
4. Nike Vapor Grip 3 goalkeeper gloves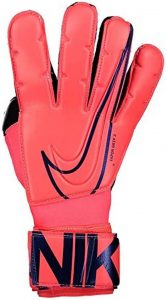 The 11 players on the pitch include a goalkeeper as well. Goalkeepers are often referred to as the wall of the team. Thibaut Courtois, the Belgian wall, helped the Belgian team secure a third-place finish. Courtois with his specially customized Nike Vapor Grip III managed to concede only 6 goals by keeping 6 clean sheets in the entire tournament. These gloves will be the perfect gift for your goalkeeper friend.
5. Posters
Going beyond the kit and e-gaming, fandom includes posters too. Get the Football maniac a bunch of posters with their favorite footballer or club's ensemble on it. They can put these up on their room, cupboard, desks anywhere and everywhere just for the love of this sport.
6. Football Jersey
A standard attire of any sports includes a jersey. In football, a jersey is not just a uniform but it resembles love for the sport, emotion, and duty towards their respective club/country. However, in the 21st century, it's more of fashion and passing a relevant message to the fans. Going back to the initial year, the jerseys were pretty straightforward. At the max, it included a stripe here and there and the logo. Football as a sport upgraded similarly, the football clubs started having different jerseys for respective tournaments. And this created waves among the masses. The fans look forward to a new season most importantly for the jerseys their respective club will be adorning. The fans try to replicate themselves wearing those and cheering for their football icon and clubs from the viewer's end. So, if you know their favorite club then you exactly know what to gift. This will make them have happy tears and do not forget to ask for that happy selfie.
That's it for the list of top gift ideas for Football fanatics You can check out al giftcards for the other queries you might have while planning a gift for a friend into music, gardening, traveling, and so on. You can level up with a gift card for any brand from where he/she can get some perfect fits. Stay updated on all the latest discounts and special offers with Couponbot.com. The bot that helps you find all cool offers and coupons without hitting search!