The practice of giving gifts on various wedding anniversaries originated in Central Europe, with a man presenting a silver wreath on their 25th anniversary and a golden one on 50th anniversary. Now, that we have already reached the 21st century and wreaths are no longer cutting it, we are here to help. We found you the perfect anniversary gifts in UAE for your better half.
al giftcards is the perfect stop for your gifting experience. You can find the gifting solution, with the best offers and trusted products.
Best anniversary gifts for her in UAE
1. Chocolates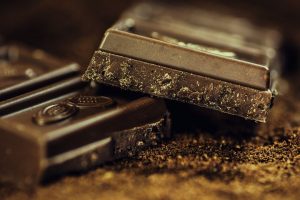 The Aztecs believed that cocoa beans were the gifts of God and offered chocolate drinks to royalty, warriors, and explorers. Calling it "the elixir of love", was not an exaggeration since chocolates contain aphrodisiac, a substance that fuels passion. Ever since the olden days, giving your loved one indicates that that person holds a special place in your life.
Noon offers many varieties of chocolate online which can prove to be excellent choices for that special person in your life.
2. Soft toys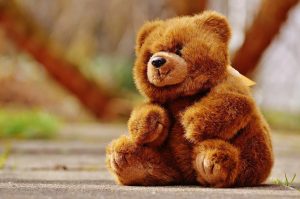 Cuddly, soft, and fun-filled soft toys are liked by everyone, both adults and kids alike. You can give a warm cuddly hug to your loved one in the form of these soft toys.
Girls love to adore soft toys but make sure whether your lady likes it personally or not. These cute items can be one of the perfect anniversary ideas. If you're looking to buy these adorable toys, Centrepoint is the perfect place to go. You can shop for the entire family at Centrepoint, with fashion, makeup, baby essentials, and home decor, everything at once.
3. Perfume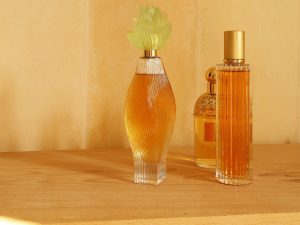 Why is perfume, one of the anniversary gift ideas? Because it is versatile. From wearing it or uplifting the ambiance of their house. It is something they can wear every day, which will make them think of you.
A beautiful package, and a lovely fragrance, the perfume shows your loved one that they are worth it.
4. Gift cards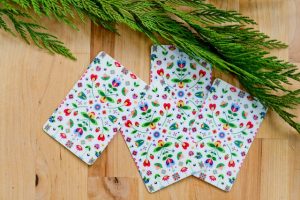 The journey of finding the perfect gift is stressful. Having the best anniversary gift ideas for her is not enough because perfection is subjective. Gift cards have become the solution, it is easy and the options are limitless.
If you're still not sure you can always read about the ten top reasons why gift cards are the best gifts and visit us to get the brand gift cards you are looking for.
4. skincare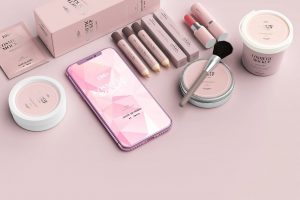 Skincare as a gift must be sorted out properly because it's not just a hobby. You need to care about the skincare choices of your loved one since she may have sensitive skin or allergies. That doesn't mean that skincare products are bad anniversary gift ideas.
If you're familiar with her skincare routine, you can always resupply their product, especially an expensive one. You can also check out the ultimate skincare routine to get an idea for your lady.
5. Jewelry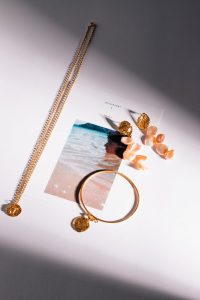 First of all, diamonds are girl's best friend. That should be a reason enough. Jewellery are a timeless gift and it is also something that one doesn't often buy for themselves. You can even personalise it to your loved ones liking.
Adorn her with the sparkle from Swarovski, and give her the shine she deserves.
6. Wardrobe upgrade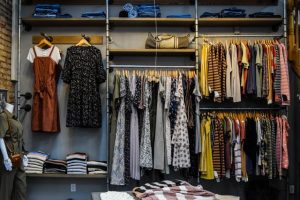 It's summertime, and her wardrobe needs some style. You can give her the wardrobe upgrade that she will love, ranging from the new Korean fashion to the 80s look. 
Not just that, if you're thinking whether she might like it or not, you can get gift cards from fashion brands like Max Fashion, Lifestyle and Splash for the latest trends and styles.
7. Shoes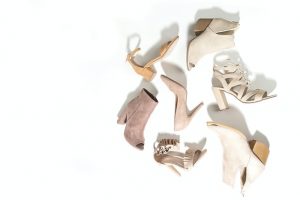 Forget the superstitions, we are going to tell you why shoes are one of the best anniversary gift ideas.  Number one- Girls love shoes! Case closed.
That's not enough? Well, they are practical, easy on the wallet and obviously you get lots of options! You can choose from the premium, international, and fashion forward brand, Steve Madden. She will be running around in joy!
8. Experiential gift
For this gift idea, forget neatly wrapped presents. Gift her an experiential item. Get tickets to her favorite attractions in the city and take her out for a well-planned day. Time is precious, and spending yours with her on the anniversary is probably the only gift that matters. Book tickets to any attraction in any city with TicketsToDo.
We hope these anniversary gift ideas gave you some hint on how to surprise your loved on this special day. Enjoy your day and make it memorable, after all, memories and love are what we look back on. Do tell us how it went by following us on Social Media.