"A son's first hero, a daughter's first love," is the most common definition of a father. Fathers deserve love, affection, and respect 365 days a year, but celebrating one day exclusively adds the cherry on the cake. This occasion lands on different days in different countries, but in the Middle East Father's Day falls on June 21, the same day as the summer solstice.
Have you made a decision to gift him something he likes? Considering a lot of options, it might be a hard pick. We have curated a list of gifts for every father out there, but you will know which one would be best appreciated.
Coronavirus pandemic has out ruled theme parks, outdoor dining, theatre, or any normal traditions you could have gone for had the situation been different. But, do not worry. There are still other ways to cherish and celebrate your favorite man.
Serve your father his best meal
This year's father's day calls for spending an ideal time with your hero. Kick start the day by making a hearty meal full of love, his favorite homemade meal. You can also order some relishing ones from his favorite restaurant through the Deliveroo app. Why keep it at food when you can indulge him in homemade summer coolers ? You can tap into his sweet side and turn the day even sweeter by baking a cake that best matches his preferences.
Get AED 20 credit on your first two orders from Deliveroo using code "DLVRNC10".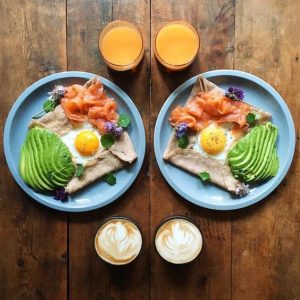 Spread some flower love
It goes without saying that flowers are a very popular way to express love and affection. A quintessential choice for a perfect gift for any occasion, we say. Convey the love you have in your heart for your father by choosing the best flowers. Roses, peonies, tulips are the popular options. Brighten up the whole mood and spread some flower love. Order these mixed color roses to portray all shades of your feelings.
Ferns N Petals guarantees the delivery of fresh flowers. Get up to 50% off on cakes and flowers with an extra 10% off using the code "AC199."
AED 149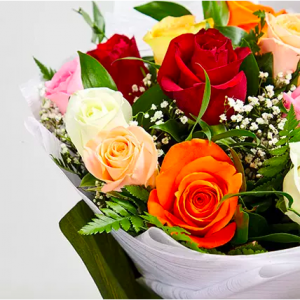 Voracious reader? Plan a book night
Is your father fond of reading? Well the best gift for him would definitely be a book. Whether he loves devouring books on fantasy or adventure, flows with the rhythmic beats of poetry, or gets caught up in the world of romance or mystery, planning a book night with him would definitely cheer him up.
With Amazon reader's week offer get an extra 15% off on books range using coupon code "BKS15OFF."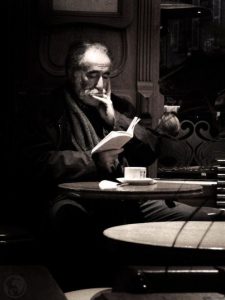 Fitness enthusiast? Let him track his miles
Does your father jog and run regularly? We all know running helps maintain strong bones, strengthens muscles, and help maintain a healthy weight. Fitbit Charge 3 Fitness Activity Tracker is all he needs as a reward for being an active dad. Fitbit Charge 3 boasts a plethora of smart features that can track his miles, monitor his heart rate, and map out his routes with an in-built GPS system. He is definitely going to love it!
AED 398.00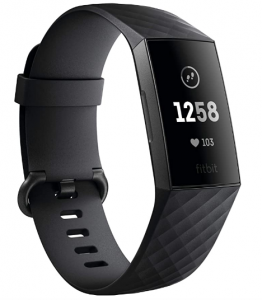 For a neat freak, trimmers might help
Gift your father the best trimmer so that he can maintain his profound beard. We are aware of the fact that many men find the ritual of shaving daily quite a hassle. Help your father maintain carefully trimmed facial hair that can give those attractive rugged looks.
Head to Amazon, Desertcart for the best available options. On Desertcart you can get 10% off on every order using code "DC10."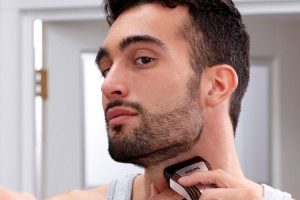 Shades that will make him look cooler
Can we say that fashion is the way to show yourself without talking? If your dad has a good style, he would be paying closer attention to everything he wears. Why not gift him some cool and trendy sunglasses this Father's Day? It's summer, and who doesn't like making a statement with shades?
When you shop from Eyewa, you can get a flat 15% off using code "CCME."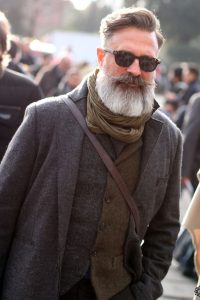 Always on the go? A backpack will be something meaningful
Is your dad a fan of wanderlust? The pursuit of travel might temporarily be off the cards but that does not keep us from planning ahead for the good times that are yet to come. In the pain-stricken times as such, getting him a backpack will simply uplift his mood.
Namshi has a wonderful range of backpacks. And you can get up to 25% off on all orders using code "NM10."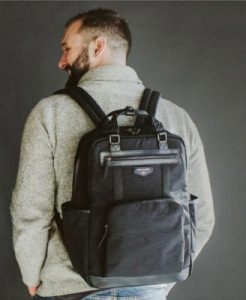 Upgrade for the dad who loves vintage
Fathers seem too reluctant to upgrade their essentials. They can continue using the same watch or wallet for years without any complaint. This is the perfect chance for you to step in and surprise your dad. Get him this monochrome wallet from Zara. Not too trendy, not too dull. It features four card slots and an ID card pocket. Two pockets for storing notes or documents.
AED 79.00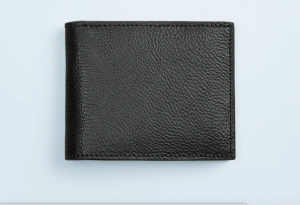 While we have here a little something for every dad, choose the one that compliments his taste.
If he is someone who loves to have his own pick, then gift cards from his favorite stores are the best options this Father's Day. Gift him a gift card from al giftcards, and allow him to choose for himself. As we put it, "Your gift, their pick!"