Whether it is your sister fighting to borrow your clothes or your brother wrestling, it's tough to grow up with your siblings. However, the relationship we share with them can be the most defining relationship of our lives. From being the best companions to trusted mentors, they can slip into any role whenever required.
To honor this bond and acknowledge it, Claudia Evart introduced Siblings day in 1995 to commemorate the birth anniversary of her siblings, whom she lost at a very early age. Take this opportunity to shower some love and care on your siblings and appreciate them regardless of all the crazy moments you have experienced while growing together. Celebrating this day might be fun, and enjoyable, also it might brush up some old memories from childhood. We have made it a bit easier for you by listing out some amazing gift ideas. At al giftcards we provide you the option to choose from 100+ top brands within an affordable price range.
Gift ideas for your Siblings
1. Music gift card

Music has always bridged the gap. How about creating a playlist and sharing it with your siblings? It can be really fun and the best way to honour this event. Siblings staying at the same place have the privilege to sit and enjoy some soothing music together. However, for your siblings staying away from home, why don't you get them an iTunes or a Spotify gift card curated with songs from your childhood list? No doubt this will make them feel your presence and will put a smile on their face.
2. Key Chain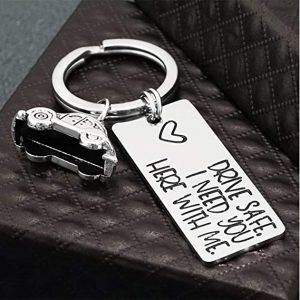 On this special day, let your siblings know how precious they are to you by presenting them with a drive-safe keychain. A small gesture like the quotes written on the keychain will convey the message of your love and care for them. It is a great reminder for them to drive carefully and stay safe.
3. Vintage pocket watch

Vintage watch collecting is in itself a great experience that entitles us to get hold of design technologies and histories that new watches can't deliver. Is any of your siblings a watch enthusiast and loves to dip a toe into the vintage watch collections? Here is the perfect gift for them, Mudder, a smooth antique quartz pocket watch. . Gifting this to your watch fanatic siblings will surely enhance their personalized collection.
4. Apexel Lens kit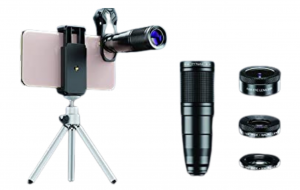 Is any of your siblings a social media fanatic or adores being in front of a camera? Then this could be an ideal gift for them on this sibling's day. Easy to use, lightweight along with a super wide-angle lens and microlens, this apaxel phone lens kit would provide the best photography experience. Presenting this to your siblings will convert their phone to be a go-to camera.
5. Aromatherapy candles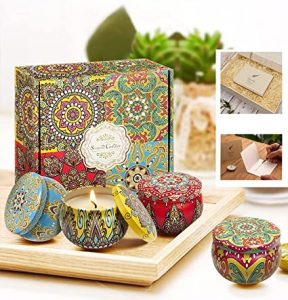 Candles have been a part of our lives since time immemorial. Be it to decorate the house, maybe a candlelight dinner with friends and families, or any festive occasion. However, normal candles hardly add any significance at all. Therefore, scented candles are in place to have all of it covered. Scented candles not only serve to make something look attractive but also serve a purpose. It helps us in attaining mental peace, calming down after a hectic schedule and the list continues. If you know the fragrance your siblings adore then you know what to give. Help them to ease up a bit after a long day at work. The refreshing blend of these aromatherapy candles will help them renew a sense of positivity.
6. Gamecards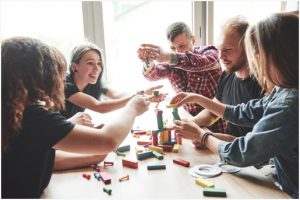 Everyone wants to recreate some good old memories from their childhood on this day. What can be better than engaging in some fun games with your siblings? Remembering those years of your childhood with games like Ludo, Chess, Carrom and many more can be amusing. However, you must be fighting the dilemma as to how to engage in these games with your distant siblings. You don't have to worry as you can now present your siblings with some amazing gift cards from al giftcards and relive some of the memories while being at a distant from each other.
Concluding the list of the best gifts you can give your sibling this 10th of April. Make them feel lucky to have a sibling like you. You can level up with a gift card and be the coolest sibling. You can also gift unique things to your brother who has dived deep into fashion. Stay updated on all the latest discounts and special offers with Couponbot.com. The bot that helps you find all cool offers and coupons from top brands in the Middle East like Noon, Amazon, AliExpress and more.
Related article- https://www.algiftcards.com/blog/fashion-gift-ideas-for-men/