A message to all fellow Singles, get ready to enjoy the day meant just you? A day celebrated worldwide for being the single and awesome self you are! Four male students of in all male dorm of Nanjing University decide and gave birth to this legendary day. Valentine's and couple's day have nothing on this ab  Let's keep the Valentine's and Couple's day out of the picture and enjoy being there for yourself by yourself. Who knew four male students of Nanjing University's all men dorm would give birth to a day celebrated worldwide in honor of being single and awesome? Legends! Thanks to them, we get one of the largest online and offline shopping day. We couldn't let you miss the 11.11 sale in UAE or anywhere in the world.
November 11 (11/11) is chosen as the special date, as it consists of four 1's representing the four "single" members. In an amusing twist, Single's day is also celebrated as a day of finding your true love and partner. The irony! you can either choose to celebrate your singlehood or go ahead and find that lucky one.
If you're gifting someone else or yourself, al giftcards is here to support you with the ultimate gifting experience. If you're looking out to pamper yourself or shower a loved one with gifts, we are here to help. Get the giftcards from the hottest brands across the globe and show them you really care about their choice.
How did 11.11 become what it is today?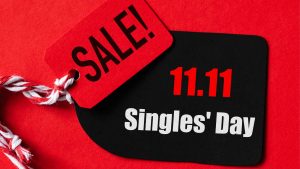 How did a day decided by four college student turn out to be the largest shopping day for unmarried people and people looking for love? It is all thanks to one of the richest man and founder of Alibaba, Jack Ma. Smart as the guy is, he looked at this day and saw an opportunity to commercialize it. Alibaba offered highly discounted products on their platform for 24 hours on November 11,2009. The Alibaba shoppers exceeding 213.5 billion yuan (USD $30.7 billion) in purchase during the 2018 season! Woah, that's a lot of love for oneself. Since then, it has grown to other sites and 11.11 sale in UAE is prove of that.
It has spread and celebrated in Southeast Asia and some European countries, including Germany, Belgium, and the United Kingdom. Among everyone, Great Britain's Single's day falls on March 11 in accordance with their dating experts. Be a part of this shopping day, meant just for you. You shop for yourself, treat yourself once in a while and yes, gift yourself the pretty shoes you have saved in the wishlist.
11.11 sale in UAE: Brands you should look out for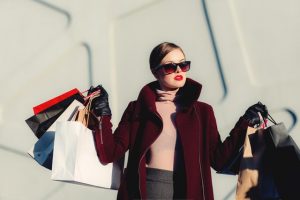 1.Amazon
There isn't a single sale by Amazon that can be missed. That's enough reason to get some Amazon giftcards in hand for yourself or as an efficient gift option. Amazon 11.11 sale in UAE last for three days from 11th to 13th November.
How to prepare yourself for the Single's Day sale?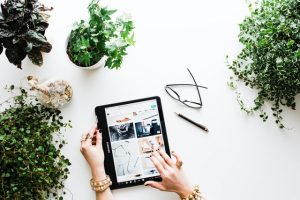 Hold up for one second don't let the excitement get you. We have time for that. Right now, it's important to think economically, otherwise, you will not only be single but also with much less money! Just kidding. Maybe not, we are quite serious when the question is about your wallet. So, we created few guidelines for you to follow, for a fantastic experience and no regrets of 11.11 sales in UAE.
Make that wish list: Whether you already have a wish list or not, get it down to a selected lot of what you actually need and want. Find something you want to add and get only those. Face value isn't something we run after!
Shopping cart needs to be filled:  You may not like it but many people are eyeing the same products you want. It may not be available for pre sale so add it to your cart and when the sale kicks off, you just need to make the payment.
Always pre order if available: Many shopping sites give you options of pre-order with reduced prices. If you see those, get it done or read no.2 once again,
Compare and compare again: Don't just go to one site and call it a day. Research beforehand, compare all the prices from different sites and get the one which is best for you.
We hope you have an excellent shopping experience. Don't worry we will always be here to help. Find the perfect gift for yourself and enjoy your day on your own.