Makeup is just magic, isn't it? The ones who can use them according to will, are not less than magicians themselves. Show your love and support to them with these 5 amazing gift ideas for makeup artists in your life.
If you're looking for the best gifts and gift cards, you have come to the right place. At al giftcards, we aim for the ultimate gifting experience. An efficient yet thoughtful way of gifting is the reason we ask you to choose gift cards for any occasion. We have more reasons to tell you, why al giftcards are the best gifting option as well the best gift card site.
Gift ideas for makeup artists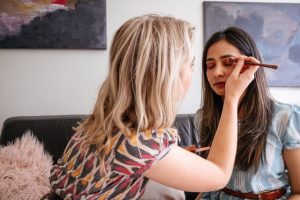 You don't have to worry about being precise, as they are in the experimental phase as well. Buy safe, cruelty-free, and vegan products are the most ethical way to enter the world of makeup. All the products listed in gift ideas for makeup artists can be found on Nykaa.com. You can get hold of Nykaa Giftcards to let them choose their preference or a specific type of product.
If Nykaa seems new to you, Amazon gift cards have your back. Make sure either you or the recipient check the genuine value while buying the products. Buying cheap makeup is never a good idea.
1. Basic cosmetic set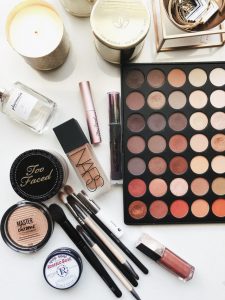 When we say basic, we mean the basic day to day makeup. That can be used as a practice as well as a daily wearable look. Though we say basic, the cost isn't anything similar to basic, so that'd be a great help. In the future, you can reach out and give them the palette they really like or something out of the box.
You can buy a basic makeup kit that is already assembled but if you want to customise it a bit, be sure to add the following:
Moisturizer and Primer: Skincare and the first coating
Concealer and Foundation: First layer
Eyebrow and Spoolie Brush: For that defined arch
Eyeliner and mascara: Lashes for days
Nude and Red lipstick: Add more colors along the way
Blush and Highlighter: That extra is needed!
Eyeshadow Palette: Those eyes have colors more than the rainbow
Makeup remover and wipes: Good ones, please.
Practice blending, applying, and matching the right colors is the first step in their journey of being that bomb makeup artist.
2. Brush set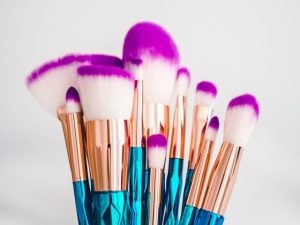 Makeup brushes should not be neglected. Quality makeup brushes improve the whole look. Blending and application become much easier giving off smoother and well-done makeup. On a budget? Don't worry, cheap or mid-range makeup brushes can be just fine and give proper results. But, yes a huge but, expensive brushes are worth the price. So, splurge a little!
3. Face paint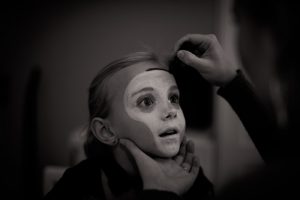 Let's up that artistry with the whole new venue of face paint. There are just so many things they can experiment with, ranging from unconventional makeup, cosplays, or even just turning into the favorite characters!
Face paint is a unique choice as gift ideas for makeup artists, it really helps them up their level and meet new challenges. Choosing the right face paint is extremely crucial as they have full coverage and direct contact with the skin.
4. Organisers and storage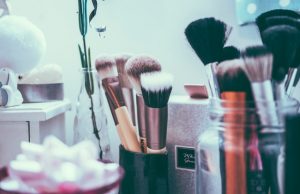 A clean organized vanity is a result of strategic makeup placement. Makeup never ends, there is always something new and something added to the vanity every time. Why let the money go to waste and add on stress and hassle in your life? An organized cabinet and vanity will help you be more productive as well as neat.
Adding makeup organizers and storage boxes will help divide and section the makeup according to their type, use, quality, and quantity. Most makeup has a long shelf life but that doesn't mean you can keep it forever. It turns toxic and can cause a lot of problems really soon!
5. Brush cleaning tools

The more you clean makeup brushes, the better it is! Obviously, it will be in direct contact with your face, so you need to be careful. Once a week is ideal, but once every fortnight is necessary for the brush cleaning.
Brushes accumulate bacteria, dead skin cells, and oil which can cause acne, clog your pores and even cause you to have a breakout. Not just that, clean brushes can make the application better and avoid streaky and patchy makeup. Cleaned brushes last a lot longer.
Fun tip: Though cleaning tools are good gift ideas for makeup artists, you can help them save money and dive into DIY. A mixture of water and castile soap is an easy way to clean the brushes. Add a few drops of oil, preferably olive oil to break down those stubborn particles.
We hope you and the loved one receiving your love and support are extremely happy and satisfied. Makeup doesn't come cheap and being a makeup artist is a talent. Let's appreciate them and help them on their journey. For your other gifting queries and solutions, we are always here to help.