Women are increasingly becoming a larger part of the workforce. And this is great news for everyone! But one area that is still lacking in women is the STEM fields— Science, Technology, Engineering, and Mathematics. Today, as this gender gap scrambles according to UNESCO, 37% of STEM graduates in Arab countries are women! Are you wondering how to best congratulate the recent graduate in your life? Here are our picks on the best gifts for female STEM majors. Show them you understand their passion for these subjects and support them when they geek out over your perfect gift.
If you're not sure about what gift to pick for your dear one, modernize the process of gifting by giving gift cards instead, and al giftcards are here to help you give the perfect gift! Gift cards are not only convenient for shoppers and gift-givers, but they're also an excellent way to showcase your love and care in a modern way.
Gifts for Female STEM majors
Best books by and about women who shine in the STEM fields( not textbooks phew!)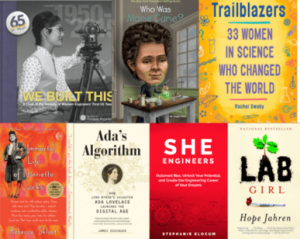 Learning about female minds in the STEM fields – areas of interest that women had little or no access to for too long, is empowering. The struggle and dedication are what every young aspiring woman in science needs. Gift the young individuals a book about one of these pioneers and their heirs to the flame.
When we think of STEM, we think of Sara Amiri, UAE Minister of State for Advanced Technology, Nora Al Matrooshi, the first female Arab astronaut in 2021, Fatima Al Kaabi youngest Emirati inventor, and more Emirati women. Learn about 8 Emirati women who are Changing the Equation of today!
Get hold of all these amazing books from Amazon.ae
Society of Women Engineers SWE Baseball Cap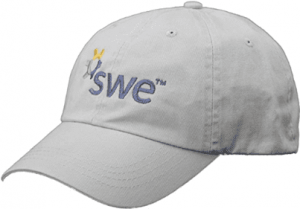 The Society of Women Engineers (SWE) is an international nonprofit organization with a mission to inspire women to achieve leadership roles in the science, technology, engineering, and math (STEM) fields while expanding their opportunities for personal and professional growth. So what better gift for a female pursuing her dreams in STEM majors? Of course, a merch supporting a great cause! You can buy the Society of Women Engineers SWE Baseball Cap from Amazon. Students can join SWE National at any time under the Collegiate to Career membership. This membership costs $50 and covers all years of your undergraduate career plus your first year as a professional engineer.
More Read: Gift ideas for the introverts who love to stay home
CanaKit Raspberry Pi 4 4GB Starter PRO Kit – 4GB RAM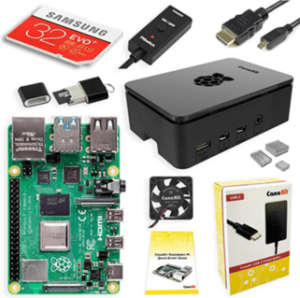 The CanaKit Raspberry Pi 4 4GB Starter Kit is an ideal bundle for female STEM major students, professionals, and hobbyists who want to develop basic knowledge of computer programming and applications on the Raspberry Pi. This particular kit comes with everything you need to start your journey into the exciting world of robotics, electronics, programming, and computing. The latest generation of the Raspberry Pi series contains a 1.5 GHz 64-bit quad-core ARM Cortex-A72 CPU and 4 GB of RAM. Not to mention you can get hold of the 8GB + 128GB variant as well.

Set of 4 Metal Earth 3D Laser Cut Models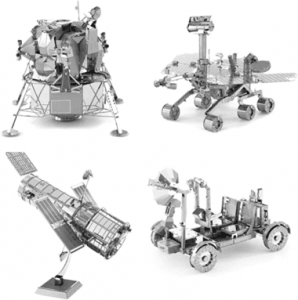 The Set of 4 Metal Earth 3D Laser Cut Models: Hubble Telescope makes a great graduation gift for any astronomer, physicist, engineer, mathematician, history buff, space enthusiast, or science graduate. In particular, the Space shuttle and International Space Station models would be an excellent addition as it is one-of-a-kind model that looks exactly like the Mars rover. The model is very well made and each part is easy to assembly without any tools required. The colors are realistic and true to form as the finished product.
Genius Games Covalence: A Molecule Building Game A Strategy Card Game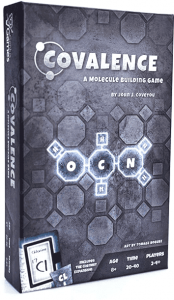 We love games that spark curiosity and encourage deeper exploration of a topic. That's why Covalence: A Molecule Building Game, is a new card game that will excite your newly graduated STEM major. Covalence is an energetic card game for two players that challenges players to build organic molecules by correctly pairing up atoms. It's based on actual molecular structures (and their properties) rather than arbitrary shapes like other molecule-building games!
More Read: Fresh gift ideas for your 20-something friends
The Pocket Chemist Exam Edition- Organic Chemistry Stencil Drawing Template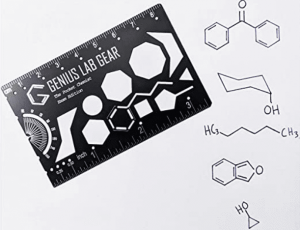 The Pocket Chemist is the only site we know of that sells top-quality organic chemistry stencil drawings. They are very useful for learning organic chemistry, especially if you are a student, or if you are trying to prepare for an exam. This pocket-sized stencil drawing template is a great way to practice organic chemistry reactions and learn the different drawing conventions. The template is made of durable plastic and can be used over and over again without wearing it out. this little tool will help your favorite chemical engineer or anyone with organic chemistry, draw beautiful chemical reactions and save them time referencing important physical constants. Uniquely, a well-thought gift for female STEM majors.
If you are looking for the perfect gift for your female STEM graduate, look no further than our STEM gifts. These unique items will help your female graduate celebrate their hard work and encourage them to continue pursuing their passion in the field of science, technology, engineering, or math. We hope this article was helpful and wish you the best of luck with your shopping!
In the light of graduation gifts, al giftcards have a wide range of graduation gift cards you can buy for your recent graduate!
More Read: Celebrate Friendship Day 2021 with these best friendship day gifts