Reinvigorate Your Grooming Traits With Our Lifestyle eGift Cards

People interested in bathing, makeup, and other grooming essentials must head over to Lifestyle to satiate the shopaholic inside. Despite the happiness of making purchases using deals and coupon codes, nothing beats the excitement and pleasure of redeeming a Lifestyle gift card.
Moreover, Lifestyle isn't just a store but a conglomerate of more than 200 functional online platforms, featuring an extensive range of fashion accessories, home décor, furnishing, towels, and more. Therefore, this is a one-stop solution for enthusiastic buyers, and your Lifestyle gift voucher can put an instant smile on their faces.
A lifestyle gift card is instantly redeemable and valid for 12 months from the date of purchase. Once you purchase a Lifestyle gift voucher and send across the same to your near and dear ones, he or she can apply the same to almost endless products that come within the card value.
As the eGift card applies to all the store-wide purchases, it comes across as the perfect gift for an individual who is looking to celebrate a promotion, new house, a new job, or anything big.
Most importantly, the eGift cards are applicable across the entire store and can be paired as Lifestyle Coupon Codes or Lifestyle vouchers, depending on the validity and redemption options.
Lifestyle is best known for the brands it shelters and the effortless product deliveries. It is one of the most popular online retailers in the UAE, and once you gift a Lifestyle eGift card to someone you care about, it becomes easier for the person to make purchases, with seamless comfort.
---
How to Get Lifestyle Gift Card?
Choose the Lifestyle Gift Card that you want to Buy from al giftcards.

Verify the terms and conditions first.

Now Choose the amount of Lifestyle Gift Voucher then Select one of the Delivery Option.

You will be redirected to the Paypal.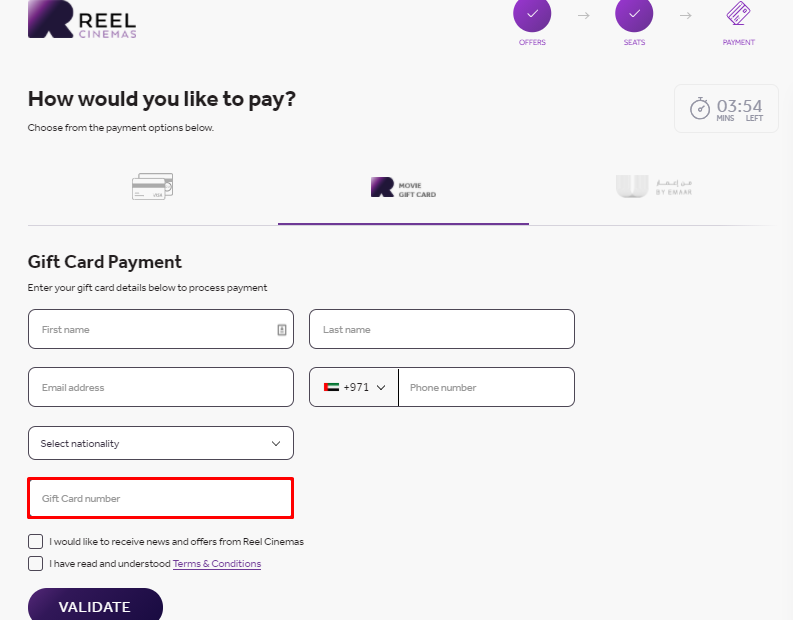 ---
How to Redeem Lifestyle Gift Card
First Find your Lifestyle e Gift Card Number and pin code from the voucher.

Then Visit Official Lifestyle Website

Login/Sign up at Lifestyle.

Click on Lifestyle Credit Tab, enter the 25-digit gift card number and 4-digit pin

Click on Apply to Redeem your gift card.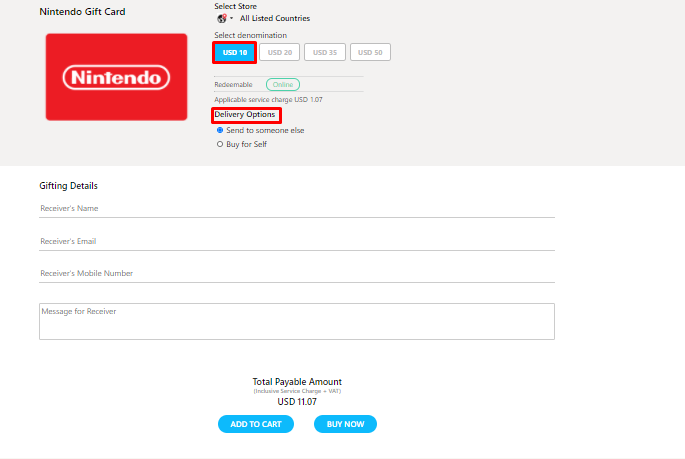 ---
Popular e-Gift Card Searches:
Noon Gift Card, Splash Gift Card, Max Fashion Gift Card, iTunes Gift Card, Playstation Gift Card.
Check out our FAQ section if you have similar queries as our other customers regarding Lifestyle Gift Vouchers.
What kind of gift cards can I buy at Lifestyle?
Lifestyle has gift cards which are applicable during shopping of any products featured on the website or anything available at the physical stores. You do not have any restrictions on any specific product categories.
Where can one use the gift cards?
Lifestyle gift cards can be used in both offline and online stores to purchase any featured and available item. Apart from Lifestyles's own stores, these gift vouchers are also applicable on participating Landmark Group brand stores such as Centrepoint, Splash, Shoexpress, Home Centre, Shoemart, Max, Carpisa, Home Box, Ecco, Babyshop, Le Confort, Kurt Geiger, Steve Madden, Pablosky, across UAE.
Can these gift cards be applied during sales?
Gift cards are already a promotional substance and therefore, they can not be used for any special discounting sales. You would not avail any cashback with the gift cards as they are for regular purchases only. Nonetheless, you can enjoy the regular shopping experience at Lifestyle with the help of these gift vouchers.
Can I use a gift card multiple times?
It is recommended that you use the e-gift cards at a single transaction only. For physical store purchases, contact the executive for the current regulations. However, if the purchase amount exceeds the gift card amount, you can pay the rest by cash or cards.
How safe are Lifestyle gift cards?
All kinds of Lifestyle gift cards are absolutely safe, no matter where you get them. We verify our gift card deals before the purchases. We also investigate and take the necessary safety measures regarding payment procedures. It is as safe as any shopping method in UAE.
Is there a fixed amount on Lifestyle gift cards?
Lifestyle allows people to choose from a flexible price range. You can find gift cards worth 50 AED to 5000 AED at maximum. Be it a token gesture of appreciation or a grand wedding gift, our gift cards can get you covered. Our flexible gift vouchers range is specially designed keeping in mind the various and fluctuating needs of the customers.
How long does a gift card remain valid?
The general validity of any gift cards in the UAE is 12 months. Lifestyle gift cards UAE follows the same rule. This rule will be applicable as long as the gift card is not damaged by any means.
Can I order gift cards for someone other than me?
Gift vouchers are specifically made so that you can have a trouble-free gifting solution in a jiffy. Locate a nearby Lifestyle store or browse through the website when you can. For the delivery address and schedule, put your preferred choices before you put the final order.
Can I return my Lifestyle gift cards?
Unfortunately, you can not return a gift card once it is purchased. You will not get any refunds on your gift card amount. But, if you buy any product at Lifestyle via your gift cards and if you happen to decide to change the product, you can apply for a return. The purchase amount will be refunded to your Lifestyle user account.
What is the process for checking the balance of the gift cards?
Contact the local lIfestyle store operator to enquire about any information on Lifestyle gift cards UAE. You can also check the information on the website or the app by signing in through your registered account.