Glam up with Sephora eGift Cards
Sephora Middle East was established in the year 2007 and has been one of the favourite brands since then. The online store is a hub for advanced haircare, skincare, makeup products as well as fragrances for both men and women. You find a diverse selection of prestige beauty products and merchandise sold at Sephora, which is loved by many customers worldwide.
The Sephora collection and in house products are one-of-a-kind catering all your beauty and skincare essentials at one web store. So, why wait to offer your friends something else? When Sephora eGift Cards are right here!
Do not miss out on the classic brands and in house products at Sephora
The Sephora store is a beauty fanatic's haven. With a wide range of products from classic brands like Dolce and Gabbana, Huda Beauty, Jo Malone, Sunday Riley and more such top brands, you are definitely going to love their collection. The web store also has an array of products from their own house, which are amazing too! From body and hair care to fragrance and skincare, choose your pick today!
Why choose a Sephora Gift Voucher?
With an extensive collection of products, Sephora Gift Cards are one of the best presents you can give your friends. From beauty queens to fashion divas who love to glam up from time to time, the gift vouchers help your friend to choose the product that suits them. Every individual chooses a different skin or hair care product as most of us have different requirements when it comes to taking care of our body or fragrances. Hence, with a Sephora store eGift card, you open a plethora of options for your loved ones to settle for the best product that goes well with their skin or soothes their senses.
Are you a part of the new Digital Gifting trend?
It is no rocket science that digital gifting is the new trend that is followed by all of us. With easy access to a melange of products online, it is not only user-friendly but also saves you time! At al giftcards, we take this entire process of digital gifting to the next level, to save you more time. With our customized gift cards, you can select the denomination of your gift amount as well as leave a heartfelt message for your special ones.
We take your special occasions seriously and do not delay to deliver the eGift Cards, once you are through the entire process. So, gift a Sephora eGift Card to open a world of premium and luxurious beauty products for your friends and family.
---
How to Get Sephora Gift Card?
Choose the Sephora Gift Card that you want to Buy from al giftcards.

Verify the terms and conditions first.

Now Choose the amount of Sephora Gift Voucher then Select one of the Delivery Option.

You will be redirected to the Paypal.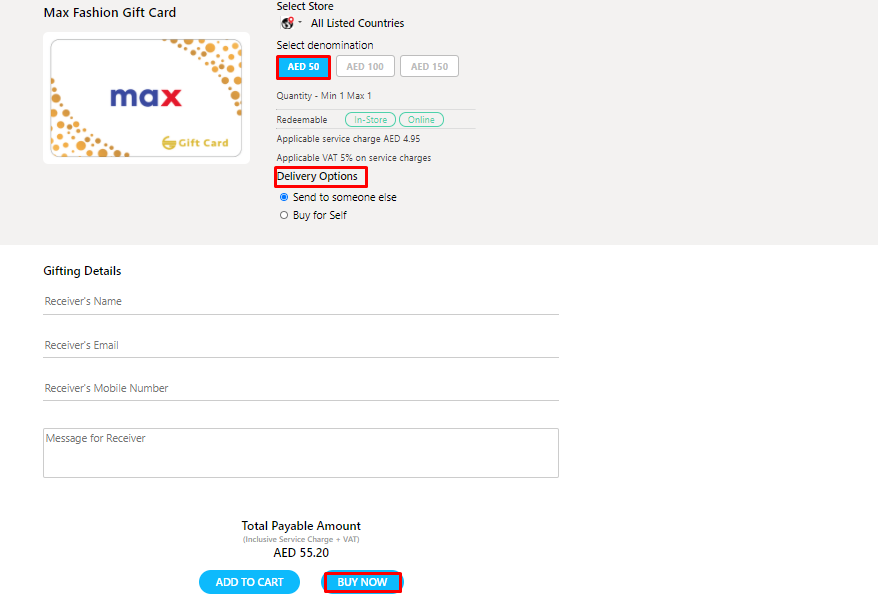 ---
How to Redeem Sephora Gift Card
First Find your Sephora e Gift Card Number and pin code from the voucher.

Then Visit Official Sephora Website

Login/Sign up at Sephora.

Click on Sephora Credit Tab, enter the 25-digit gift card number.

Click on Apply to Redeem your gift card.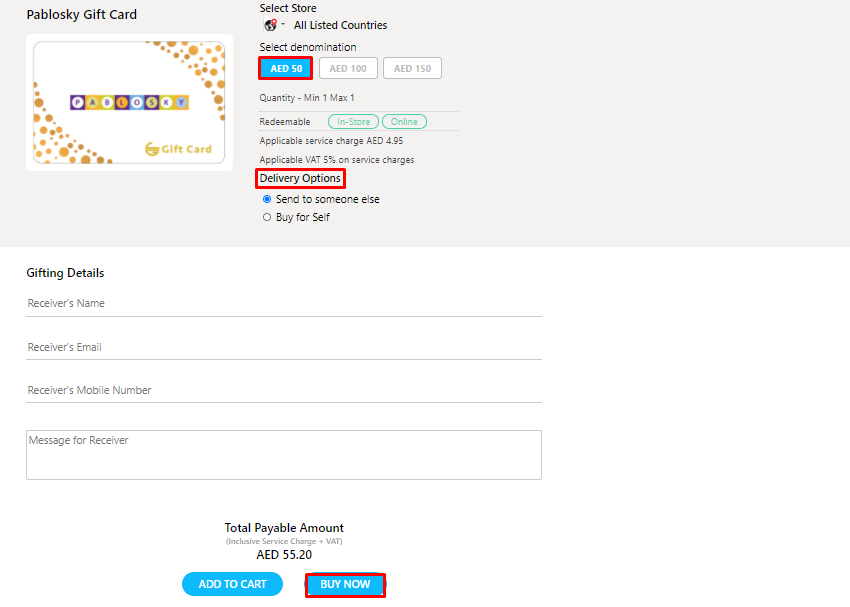 ---
Popular e-Gift Card Searches:
Noon Gift Card,Home Box Gift Card,Babyshop Gift Card,Amazon Gift Card,Centrepoint Gift Card.