Get Everything Fashion with Nordstrom Gift Cards
Nordstrom is an American luxury department store chain. It is a leading fashion retailer offering trendy and fashionable clothes, shoes and accessories for men, women and kids. Nordstrom's rack is an off-price department store chain and the sister brand of Nordstrom. For customers, what makes Nordstrom, so special is the high-quality design of its products. Nordstrom not only focuses on high-end luxury shoppers by offering a good quality lineup of clothes, shoes, accessories and cosmetics but also serves customers of modest means with Nordstrom rack stores. Shop from designer brands like Prada, Saint Laurent, Balenciaga, Fendi and more. Get affordable fashion wear from 4th & Reckless, Topshop, Open Edit, Petit Moments and many more. Over the years Nordstrom has maintained a reputation for quality and good customer service that has developed strong loyalty among its shoppers. Nordstrom donates 1% of its gift card sales to non-profits in the community.
Nordstrom gift vouchers are the easiest way to win at giving presents. Buy Nordstrom gift cards for special occasions. Buying gifts in the form of Nordstrom e-gift cards will open doors to countless brands associated with it. Explore and style yourself with a wide range of clothes for every season and event. Elevate your fashion game by shopping from the latest designs and trends that Nordstrom offers.
Why Nordstrom Gift Cards?
The Nordstrom marketplace has countless choices from the best brands with product details to the best deals to choose from. A Nordstrom gift card is like a prepaid gift card and can be a good alternative to birthday cards, Mother's Day cards, anniversary cards or Christmas cards. Nordstrom Gift Cards would be of great worth and a useful gift. One can never have too many clothes or shoes. Check the image gallery at the Nordstrom site for the designs and product details of the clothes to your liking. So whatever the occasion a gift card would make the safest and best gift. A gift card would give the user the freedom to choose whatever they like as per their taste. Avoid the inconvenience of using debit cards or any other mode of payment and buy a Nordstrom gift card instead. The card can be redeemed whenever the recipient wishes and in this way also be a part of the card sales to nonprofit organizations.
Why Nordstrom Gift Card from al giftcards?
A reliable source to purchase gift cards is al giftcards. The cards can be redeemed and used like any prepaid gift card, anytime from a nearby store or online, within the expiry dates and are valid for six months. Opting for this digital way of gifting is efficient and superfast. Instantly send your loved one a gift card with a click of a button. You also have an option to personalize your gift card with a message best suited for the occasion at al giftcards.
---
How to Buy Nordstrom Gift Card?
Choose the Nordstrom Gift Card that you want to Buy from al giftcards.

Verify the terms and conditions first.

Now Choose the amount of Nordstrom Gift Voucher.

Select one of the Delivery Options then click on the "Buy Now" button.

You will be redirected to the payment/checkout page.

---
How to Redeem Nordstrom Gift Card?
Have the salesperson scan your eGift Card from your mobile device, or print it.

Present it at checkout.
OR
After you have completed your shopping proceed to your cart to checkout.

Select the payment method, "Gift Card".

Input the eGift Card Number and PIN.

Press Apply.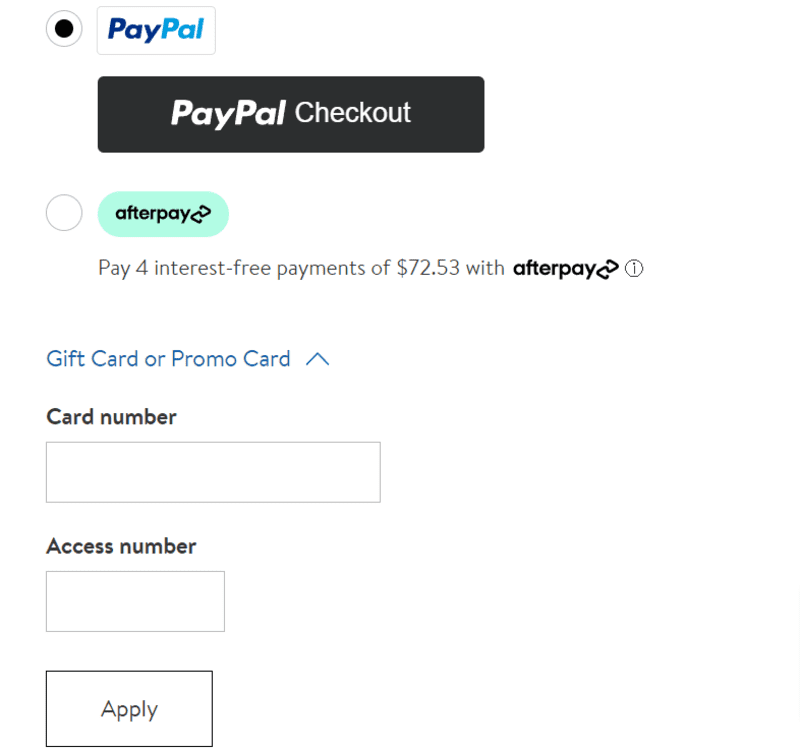 ---
How to check your Nordstrom Gift Cards Value?
Visit the Nordstrom official site or download the app from Google Play.

Visit the Gift Card Balance Page.

Type in your gift card number.

Enter your access number or code.

Click on "Check balance" to check your card value.

In order to contact customer service visit the Nordstrom site.
---
Popular e-Gift Card Searches:
When will I receive the Gift Card?

How to get a Nordstrom Gift Card?

Can Nordstrom Gift Cards be redeemed for cash?

Where can I redeem my Nordstrom Gift Card?

How can I redeem my Nordstrom Gift Card in store?

How to Check my Nordstrom Gift Card Balance?
For additional questions, you can leave us a message here, and we will get back to you shortly!
Happy shopping!