Minecraft Gift Cards- perfect gift for gamers
Minecraft is one of the most played and loved games among gamers. The fascinating distorted realities and hypothetical world's that are graphically recreated in the games, takes you through a different, unpredictable journey. Starting from giving you options to choose between multiplayer and single-player options, to the variety of games that keep you looped, Minecraft eGift cards should be your first choice. Grab amazing Minecraft eGift cards from us and get ready to experience the unexpected.
Minecraft Games compatible for most devices
Minecraft Java Edition is the latest one that is compatible with most of the PC's, a gamer can use. Laptops and PlayStations. The game lets your inner creativity out by helping you to build small towns to kingdoms with palaces. As user-friendly as the Minecraft games can go, they are even compatible with mobile devices, Xbox, Windows 10, and more. If you are a fan of high-end reality games then what are you waiting for? Experience the infinite world of gaming with Minecraft Gift Vouchers to enter the League of Legends or World of Warcraft. If your friend is a lover of games, then this can be one of the best gift options for them as well. So, hurry and start shopping for your gamer friends the perfect game Minecraft eGift Cards.
Reasons to choose Minecraft eGift Cards?
Minecraft eGift Cards can be called a trump card when choosing a gift for your gamer friend. With the simple options of choosing and purchasing from the denominations you want to settle for, these are not only handy but also a special kind that is almost personalized. If your friend has been an avid user of the game, they simply need to log in with their registration details and get ready to play some more of the amazing games they have to offer you.
Leave a small, warm note of appreciation or wish for your loved one while we deliver the eGift Card straight to the recipient's email address.
Perks of Digital Gifting is here!
Be a trendsetter with the new wave of digital gifting. eGift Cards are 'in' due to the various factors that a buyer considers while selecting a gift for a loved one. Choosing a Minecraft Gift Voucher helps you in settling for a more personalized gift choice keeping your friend's likes and dislikes in your mind. Minecraft Gift Vouchers can be redeemed on the games that are compatible with innumerable devices that keep your friend's gaming spirit high no matter where they play. With the option of eGift Cards, you no longer need to bank upon crowded shopping malls and long queues. In a matter of a few seconds, your gift is sorted and sent to the recipient without any hassles. Your friend can easily redeem the gift voucher while purchasing the game online.
So, get your choice of Minecraft eGift cards from algiftcards and spread some love today!
---
How to Get Minecraft Gift Card?
Choose the Minecraft Gift Card that you want to Buy from al giftcards.

Verify the terms and conditions first.

Now Choose the amount of Minecraft Gift Voucher then Select one of the Delivery Option.

You will be redirected to Paypal.

---
How to Redeem Minecraft Gift Card?
First Find your Minecraft eGift Card Number and pin code from the voucher.

Then Visit Official Minecraft Website

Log in/Sign up at Minecraft.

Click on Minecraft Credit Tab, enter the 25-digit gift card number.

Click on Apply to Redeem your gift card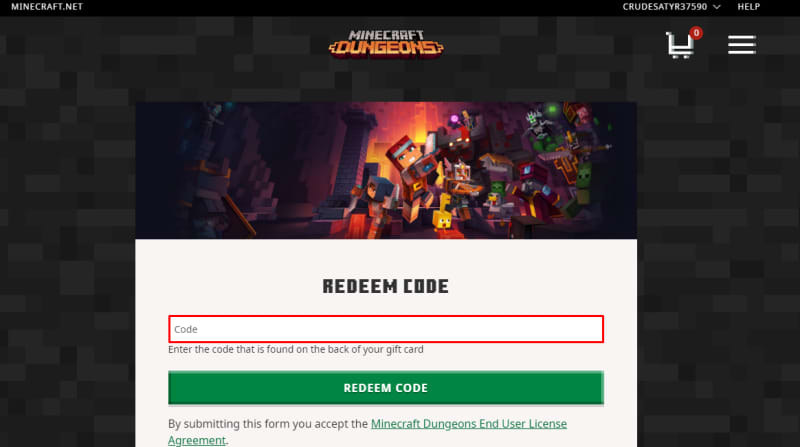 ---
Popular e-Gift Card Searches:
When will I receive the Gift Card?

How to get a Minecraft Gift Card?

My Minecraft Gift Card is lost. What can I do now?

How to use the Minecraft Gift Card?
For additional questions, you can leave us a message here, and we will get back to you shortly!
Happy shopping!