Teen Patti Gift Cards
In this digital connectivity era, al giftcards blend traditional joy with contemporary convenience through Teen Patti Gold Gift Card. What was once the classic Teen Patti game has become even more delightful. These innovative cards seamlessly combine the thrill of the game with the ease of gifting. Teen Patti Gold Gift Cards offer an exceptional avenue to introduce your loved ones to the enchanting realm of card games, bridging the gap between time-honored tradition and modern sensibilities.
Whether igniting friendly rivalries or fostering cherished moments, these cards carry the essence of Teen Patti far beyond the confines of the gaming table. This makes them a remarkable choice for both thoughtful and entertaining presents. You can find these distinctive cards exclusively at al giftcards.
Ascend to Royalty through Teen Patti Gold
Teen Patti, deeply rooted in Indian culture, blends strategy, skill, and chance. Using a standard deck, it's about crafting the best hand and bluffing opponents. With historical importance, it's a centerpiece in gatherings and festivities. In Teen Patti Gold, players get three face-down cards. They bet on the highest hand, and the winner has the best three-card combo. It's a lively game for all ages.
An Exceptional Gifting Choice That Promises Universal Joy
Gift your loved ones the opportunity to experience the thrill of Teen Patti. With this gift card, you're giving the joy of entertainment, the spirit of camaraderie, and the chance to create cherished memories. The Teen Patti Gold Gift Card isn't limited by age or interests. It's a universal delight that speaks to the hearts of all receivers. It's the gift that truly keeps on giving, offering an experience that bridges gaps, sparks conversations, and brings people together.
What are Teen Patti Gold Chips?
Teen Patti chips are virtual tokens in the game, representing real money for bets and activities. Players purchase these chips using real money through in-app purchases, transactions, and gift cards. The chips are then used to place bets, raise stakes, and compete against other players. The use of chips not only adds an element of excitement to the game but also ensures responsible gaming by using virtual currency instead of actual money.
---
How to Get Teen Patti Gold Gift Card?
Choose the Teen Patti Gold Coins or Cash that you want to buy from al giftcards.

Verify the terms and conditions first.

Now choose the amount of Teen Patti Gold Gift Voucher.

Buy for yourself or select the "Send as a Gift" option.

Click "Buy Now" to be redirected to the checkout page.


---
How to Redeem Teen Patti Gold Gift Card?
Locate the 12-digit PIN code

Go to Moonfrog Labs through any internet browser on your PC or Smartphone.

Click on the "Select Voucher Source" button and select "Mint Route"

Enter Player ID and "Teen Patti Gold Gift Voucher" in the box shown.

Click Redeem Voucher and enjoy.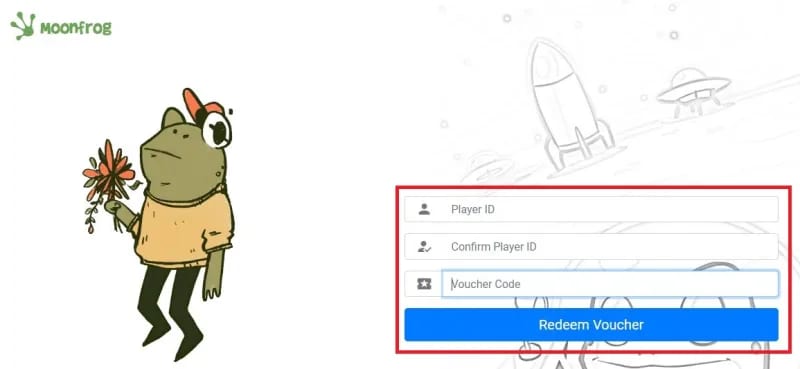 ---
Popular e-Gift Card Searches:
When will I receive the Gift Card?

How to get a Teen Patti Gold Gift Card?

What is the validity of my Teen Patti Gold e-Gift Card?

Can I use my Gift Card on multiple purchases?

My Gift Card is lost. What can I do now?

How to use the Teen Patti Gold Gift Card?
For additional questions, you can leave us a message here, and we will get back to you shortly!
Happy shopping!
Moonfrog Games Gift Code purchases are non-refundable.
Moonfrog games Gift Codes can only be used on the Moonfrog redemption portal to purchase moonfrog credits, in game coins/chips/gems/accessories, digital content and in-app items available for the game
Only use this gift card code on Moonfrog Redemption Platform . Any other request for the code may be a scam. Visit https://distribution.moonfroglabs.com/redeem
Moonfrog games are purely free-to-play and do not have any real money engagement. Moonfrog does not allow monetization or cash-out of game currency/credits in any form for any of our games
See www.moonfroglabs.com for full terms. Issued by Moonfrog Labs Pvt Ltd. for purchases of eligible items on Moonfrog Games only.
Users must be Indian residents aged 18+. Between the ages of 13 and 17, the consent of a parent or guardian is required prior to making a purchase. Requires internet access to redeem on Moonfrog Redemption Platform.
Not usable for hardware and certain subscriptions. Other limits may apply.
Check forfees or expiration.
Card not redeemable for cash or other cards, not reloadable or refundable and cannot be combined with other moonfrog game balances, resold, exchanged or transferred for value.
User is responsible for loss of card.
For help, Visit www.moonfroglabs.com
In case of queries, contact: [email protected]